Video Assistant Referee (VAR):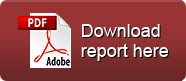 This VAR was conceived in 2010 by the Royal Netherlands Football Association (KNVB) but it was seven years later, in April 2017, that it had its professional club competition debut in the A-League in Australia in a match between Melbourne and Adelaide.
About the same time, at the beginning of the 2017-18 season, it was introduced to top-flight European football by the Bundesliga and Serie A; and, in the UK, in a third-round FA Cup game in January 2018 (between Brighton and Crystal Palace).
In March of this year, the International Football Association Board (IFAB) wrote VAR into the Laws of the Game; albeit its use remains optional for competitions (for example, it is not likely to be used in the English Premier League next season). Thereafter, FIFA officially approved the use of VAR for the 2018 FIFA World Cup in March and the first World Cup penalty awarded – after consultation with a VAR –occurred in France's 2-1 win against Australia on 16 June.
But it has not had an easy birth and it is accused of "creating as much confusion as clarity" and of interrupting the flow of 'the beautiful game'. It was the same in rugby union, when the Television Match Official, or TMO, was introduced. Pandemonium at first and now we can't live without it.
Isn't it better to have (as near as damn it) confirmation rather than doubt and debate? And FIFA says VAR scores 99.3% accuracy against 95.0% for a human.
It is the same in the UK Housebuilding Sector, where share prices have clearly been adjudicated by a more empyreal VAR…