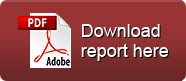 We believe that to properly understand debt investment companies, they need to be analysed as lenders first, and investment companies second. To understand their specific credit, business model, accounting and growth characteristics requires detailed expertise in lending. This report employs the analyst's experience of researching debt vehicles and lending businesses for more than 30 years to tease out the investment-critical characteristics.
The debt investors category has grown exponentially in recent years. The Association of Investment Company classification of this sub-sector encompasses 38 'investments' with a further 5 in its leasing sector. We believe that the time has now come to recognise that a broad-brush categorisation is no longer appropriate, and this large diverse sector should be split into more focussed constituents. The companies are facing fundamentally different risk profiles and have a range of accounting policies, making NAV comparisons fraught with danger. They also report their NAVs at diverse intervals, further complicating comparisons across the sector. Our analysis results in the following sub-sectors: specialist lenders, secured lenders, Collateralised Loan Obligation (CLO) vehicles, peer-to-peer/platform lenders, mixed asset and leasing companies. Such an approach allows the discount/premium to NAV to be considered in its proper context rather than a muddy pool of non-comparable businesses. Given we are including leasing, we will refer to the sector going forward as credit investment companies (CIC)
In this report, we provide investors with our thoughts on the key issues for CICs. We start with thematic considerations that apply across all types of the company (understanding credit risk, the outlook at this stage of the cycle, accounting and valuation), before deep-diving into each of the sub-sectors. We have also provided investors with a simple tick-list of questions to ask each different type of company.