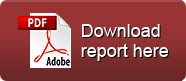 Allergy Therapeutics Plc (LON:AGY) is a long-established specialist in the prevention, diagnosis and treatment of allergies. The Pollinex Quattro (PQ) platform, an ultra-short-course subcutaneous allergy immunotherapy (AIT), continues to gain market share despite its availability in the EU on a 'named-patient' basis only. The aim of ongoing trials is to move the platform to full registration under the new regulatory framework. Positive outcomes in Phase III allergy trials are notoriously difficult to achieve because the primary endpoint is always subjective. Prudently, AGY included an objective secondary endpoint, which was highly significant, paving the way for regulatory discussion.
Strategy: AGY is a fully-integrated pharmaceutical company focused on the treatment of allergies. There are three parts to its strategy: continued development of its European business via investment or opportunistic acquisitions; the US PQ opportunity; and further development of its pipeline.
Phase III PQ Birch trial: The long-awaited results from the B301 Phase III Birch trial in 582 patients have been released. The study failed to reach its primary endpoint, which was based on subjective symptom scores, with no statistical difference between the active and placebo arms.
Objective endpoint: Even though objective endpoints are not required for regulatory approval, AGY took the prudent decision to include one within the protocol of its B301 study. This demonstrated a highly statistically significant difference in immune response markers, IgG and IgG4, between the two arms.
Regulatory process: Under the regulatory framework, there is a strong desire to have 'named-patient' products moved to full marketing approval. Even though the primary endpoint was not achieved, the strong objective endpoint indicating a sustained immune response could prove helpful in regulatory discussions.
Investment summary: The market is likely to take a pessimistic view because of the failure to achieve the primary endpoint. However, regulators will not want to remove a product from the market that has resulted in improved clinical outcomes for thousands of allergy patients. Therefore, greater emphasis may be placed on the positive biomarker secondary endpoints, which are objective measures of immune response.