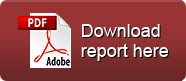 Allergy Therapeutics (LON:AGY) is a long-established specialist in the prevention, diagnosis and treatment of allergies. The Pollinex Quattro (PQ) platform, an ultra-short-course subcutaneous allergy immunotherapy (SCIT), continues to gain market share despite its availability in the EU on a 'named-patients' (NP) basis only. The aim of ongoing trials is to move the platform to full registration under the new regulatory framework. Following the success of 'Acarovac Plus' in NP, the 'Acarovac MPL' vaccine for house dust mite allergy is in clinical development to provide a registered vaccine. Results from the Phase I trial of Acarovac MPL were positive, demonstrating safety and tolerability.
Strategy: AGY is a fully-integrated pharmaceutical company focused on the treatment of allergies. There are three parts to its strategy: continued development of its European business via investment or opportunistic acquisitions; the US PQ opportunity; and further development of its pipeline.

Phase I trial: AM101 was an open-label, exploratory trial investigating the safety and tolerability of Acarovac MPL in 16 adult patients with rhinoconjunctivitis due to house-dust mite (HDM) allergy. Seven injections of the SCIT were administered as a 6- to 12-week treatment course.

Successful endpoints: Both the primary and secondary endpoints were positive. The vaccine was well tolerated and the safety profile was satisfactory – there were adverse events reported, but these were consistent with similarly formulated allergy vaccines. This allows progression to Phase II development.

Regulatory process: Under the regulatory framework, there is a strong desire to have 'named-patient' products moved to full marketing approval. In addition to the primary aim of tolerability, strong secondary endpoints indicated a sustained immune response, which should prove helpful in subsequent regulatory discussions.

Investment summary: The market has started to recover from the overly pessimistic view of the PQ Birch trial primary endpoint failure in March. However, AGY is still trading on a 2019E EV/sales of only 0.7x, which is well below the multiples commanded by its direct competitors. All future trial designs are being improved as a consequence of the PQ Birch trial experience in the expectation of enhancing the prospects of gaining full regulatory approval.