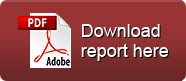 Surface Transforms Plc (LON:SCE) manufactures and sells carbon ceramic brake discs. These discs offer major weight-saving and safety advances. We are in the early stages of dramatic demand growth. The company is the only alternative to the current near-monopoly supplier, which is substantially owned by the family behind BMW. It is progressing with development for six auto OEMs' potential new models, in volume contracts. Its new factory provides easily scalable supply. With proven expertise, test successes and years of low-level 'pre-production' sales, the business is at a major inflection point.
This document initiates our coverage.
Strategy: Surface Transforms' carbon ceramics brake discs capability is the result of extensive R&D (typically c. 80% sales) and optimisation of the production process. The payoff from the latter comes this year, with the move to the new, much larger, modern factory and the optimisation of equipment. This brings sales capacity of £17m in 2018, and there are plans with customers to more than fill this over the subsequent three years.
Market potential: A potential £2bn OEM market, is supplied by a monopoly competitor with sales just over £100m. Customers want Surface Transforms to succeed, so as to provide additional capacity and a second source supply. As the cost of production falls the market scope will widen dramatically.
Cash: In order to maintain momentum and avoid cash concerns over potential, but not certain, customer programme delays, the company successfully in July raised £3.0m through a Placing, Subscription and seeks £0.5m via an open offer.
Recent trading: Sales for the FY17E year were lower than had been expected earlier in the year, as capacity (limited during the move) was switched from revenue generating production to prototypes. These sales are within the total of firm orders and customer commitments in place at end May 2017, which total over £850k, the highest visibility of future sales the company has ever had.
Risks: Investment comes ahead of firm orders. The company has limited control over the timeline of auto OEMs new models. The move to a larger modern factory has been a success, the importance of which would be difficult to over-state. Note the Open Offer of £0.5m is included in forward cash estimates.