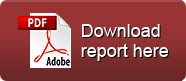 The wit of Mauricio Pochettino
"It's like the cow that every single day during 10 years sees the train crossing in front of it at the same time. And if you ask the cow what time is the train going to come, it's not going to have the right answer. In football it's the same".
Such was the Delphic comment from Tottenham Hotspur's Argentinian Manager in September coming off back-to-back losses in the Premier League.
By way of elucidation, too, Pochettino added: "experience on its own is not going to help you in the future".
Isn't it the same in the beautiful game of Housebuilding in the 2018-19 season?