Have you ever heard people say that cryptocurrencies will never achieve main stream adoption as they are too slow, too hard to work with and hated by governments?
Electroneum have changed ALL that today.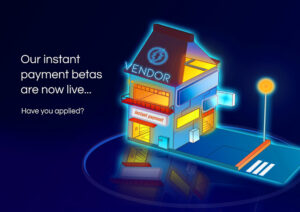 Its Instant Payment API system for vendors is now live in BETA today! It makes integrating ETN payments into shops (both online and physical) as easy as integrating any of the "normal" ways to pay.
Vendors don't need to understand blockchain or complex wallets. The API doesn't just make it EASY to implement – it also gives vendors INSTANT notification that the payment is on the way.
This is a FIRST for cryptocurrency, and, combined with ETN's Know Your Customer integration finally opens the doors for corporate brands to start integrating crypto – as well as the passionate crypto enthusiasts.
In the video below Richard Ells goes into some of the questions raised by the community regarding KYC and how they plan to meet these challenges.
We think this will be a game changer.
Electroneum have been working on this for nearly a year! It gives vendors around the world the ability to accept cryptocurrency (ETN) INSTANTLY via their shop tills or via their ecommerce websites. It's a true game changer and is the next evolutionary step in getting a cryptocurrency adopted and used in an everyday environment.
The instant Payment API is now OPEN for vendors around the world to start implementing! Its currently in BETA mode – so you'll need to apply if you'd like to be part of it – but soon it will be fully open to each and every Electroneum user around the world.
If YOU would like to implement ETN in to your online store, or retail premises, it's easy to apply to be a BETA tester. Please note that BETA testers are still using REAL ETN in the REAL world! The long awaiting Electroneum Instant Payment API system is LIVE! Apply here:
https://docs.google.com/forms/d/11GtofHq-B0TdvSJBEhF-buRwuRMKGwq_Rw1yFZPBnUA
The instructions for use are here: https://community.electroneum.com/t/using-the-etn-instant-payment-api/121#top