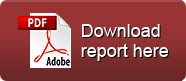 Chamberlin Plc (LON:CMH), Prospects remain very uncertain, and cost reduction measures continue to be implemented. Chamberlin remains on track strategically. The group continues to develop its product offering to the automobile turbocharger industry through development of its main operational facilities. The recent disposal of Exidor has financially de-risked the group, and the shares remain attractively valued against the peer group on most methodologies.
Trading conditions are challenging: We have further reduced our 2019/20 forecasts to reflect this continued challenging operating environment and the company's outlook statement:
"Although revenues are expected to reduce, we are positioning Chamberlin to deliver an improved operating financial performance in the 2019/20 financial year".

2018/19 final results: Results were below our forecasts with continuing operations revenues up 9.3% to £33.0m. Gross profit was £3.8m with margins at 11.4% and an underlying operating loss before tax of £0.9m. This reflects the continued deterioration in performance of the principal foundry operations.

Risks: Potential risks include developments within the automotive industry, Brexit uncertainties, foreign currency and raw material price fluctuations. From a financial standpoint, the group has been significantly de-risked with the Exidor disposal proceeds used to reduce the pension scheme deficit and pay down debt.

Valuation: The shares remain lowly valued, trading on 2021E EV/sales of 0.3x, compared with sector averages of around 1.0x.

Investment summary: Despite the current trading difficulties, the disposal of Exidor has de-risked the group. The shares offer the opportunity to invest in a cyclical stock with good operational leverage; however, they are likely to tread water until brighter prospects become more evident.
Join us on our new LinkedIn page
You can read the full CMH archive by clicking the EPIC code.