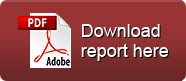 Oxford BioMedica (LON:OXB) is a specialist, advanced therapy, viral-vector biopharmaceutical company. It offers vector manufacturing and development services, while developing proprietary drug candidates. OXB also receives royalties on commercial products developed with its LentiVector® platform. 2018 delivered significant growth in gross income, primarily through licensing income from new partnership deals with Axovant Sciences (AXON) and Bioverativ (BIVV). Licensing income was of a magnitude that delivered OXB's first full-year underlying operating profit, despite weaker-than-anticipated bioprocessing/commercial sales and investment to increase capacity.
Strategy: OXB has four strategic objectives: (i) delivery of vector development services that embed its technology within partners' commercial products; (ii) bioprocessing and commercial manufacture of vector; (iii) out-licensing of proprietary candidates; and (iv) investment in R&D and the LentiVector platform.
2018 results: Strong EBIT in fiscal 2018 of £9.2m (-£7.0m) was the result of successful deal-making, particularly in the first half. 'Other income' of £28.2m (£7.9m) at ca.100% margin included upfronts from BIVV and AXON, grants from Innovate UK, royalties from sales of Kymriah and other milestones.
Bioprocessing: Sales of bioprocessing services and commercial development (CD) of vector (in the 'Platform' business segment) showed strong growth of 25.8% to £39.6m (£31.5m). This was £6.6m below forecasts, in part due to slower-than-anticipated demand for large clinical batches from OXB's partners.
Risks: OXB's mid-term sales model and its ability to pay off debt are dependent on successful progress of partners' clinical trials and commercialisation of LentiVector-enabled products. OXB is investing heavily in infrastructure for manufacturing capacity and in personnel, which will affect the bottom line.
Investment summary: Oxford BioMedica is an exciting company with market-leading technology. It has been extensively validated through large deals with leading (bio)pharmaceutical partners and through grants from the UK government. It is not yet out of the woods, however, being dependent on regular income from partners, themselves operating in an opportunity-rich but nascent sector.