Ilika plc (LON: IKA), a pioneer in solid-state battery technology, announced today that it has been granted eight of its Stereax® solid-state battery patent filings in five patent jurisdictions.
Over the past two years, Ilika has seen substantial progress in the prosecution of this aspect of its patent portfolio at the Patent Offices of China, Korea, Japan, USA and Europe. As a result, three of its patent families are significantly stronger, with eight related filings going to grant and notices of allowance being issued for a further four.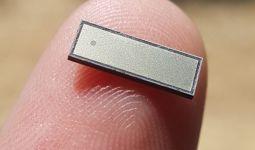 These patent filings protect the methods used to make Ilika's thin-film solid-state Stereax® cells. The Stereax® roadmap commenced with miniature batteries designed to meet the demands of powering wireless devices and has been extended to include large format cells for automotive.
Ilika CEO Graeme Purdy said:
"Protecting Ilika's know-how relating to solid-state batteries is key to our ability to grow our business. We take this very seriously and employ a Vice President of Intellectual Property, who is seconded to the Company from an international firm of patent lawyers to manage this process for us. This strategy is validated by the continued stream of granted patents reinforcing our position."
Join us on our new LinkedIn page
You can read the full IKA archive by clicking the EPIC code.