Electroneum (ETN) announced today that it has partnered with Megaxstore and that it will now be accepting ETN as payment for products.
ETN is a new cryptocurrency, made just for your mobile, making it easy for you to send, receive and securely trade digital money on your smartphone and mine coins to add even more to your wallet.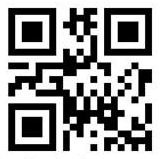 Electroneum makes access to cryptocurrency faster and more simple than ever before – no one else can deliver on mobile like ETN, and no one else has a mobile mining experience that helps you earn more coins. There are already 94,000 mobile miners earning FREE cryptocurrency daily. If you have not yet downloaded the app, you can do so at the android playstore.  In addition to mobile mining, you can increase the amount you earn by, logging in and clicking 'More', 'Referral Program' and 'Scan a code' then scan the code opposite. Or if you prefer enter code A46973 and this will increase your daily earning amount once you hit the 'Start Mining' button. Be sure to tell your friends and family too.
This is a cryptocurrency designed for anyone, anywhere to get involved. They've removed the barriers of the sometimes elitist and complicated digital money markets, so that you can easily send, receive, spend and even make more ETN coins – all by just using the app!
Every cryptocurrency starts with an ICO (Initial Coin Offering / Token Sale) and it's good for you to know that ETN had the most successful cryptocurrency crowdfunding event in the world – with over 120,000 people investing, raising $40m and bringing the token sale to a close two weeks early due to overwhelming demand.
The company have also released to the community its anti-ASIC code for review and testing and initial feedback is very good. Once its update is successfully implemented on the 30th May, the company will be able to scale up it's efforts in achieving mass adoption, start it's adverting campaign and transition to new larger exchanges, which have been holding back until the update.  The update brings about several new features and we urge you to explore via the company website.
Join us on our new LinkedIn page
You can read the full Electroneum ETN Megaxstore archive by clicking the EPIC code.