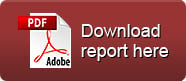 Abzena Plc (LON:ABZA) is an integrated group offering a broad range of services and technologies to improve the chances of discovering and developing effective biopharmaceutical drugs. With strong footprints in both the US and UK, the company provides a fee-for-service offering with the additional opportunity to embed its technology – 'Abzena Inside' – into commercial products, on which it will derive a long-term royalty stream. Abzena has signed a licensing deal with a US biopharmaceutical company for the use of its ThioBridge technology. This deal has a potential value exceeding $300m and has significantly boosted market confidence in the company.

Strategy: Abzena has a dual strategic objective of providing enabling technology on a fee-for-service basis and, where possible, to secure technology agreements from embedding its patented technology and 'know-how' into customers' final products to generate future licence revenues and, potentially, royalties.
ThioBridge: Antibody Drug Conjugates (ADCs) link the tumour targeting properties of antibodies with a cytotoxic payload, but do have some drawbacks. Abzena has developed ThioBridge technology to produce more homogenous and stable ADCs thereby overcoming many of the inherent issues.
Licensing agreement: Abzena has announced a new licensing deal with a San Diego-based biopharmaceutical company for the development of up to 10 ADCs targeted at various cancers. The deal is potentially worth up to $300m in access fees, and development and regulatory milestones. It also comprises a Service Agreement with Abzena's Chemistry division.
Risks: There are inherent clinical trial and commercialisation risks in drug development. Any product emerging under the agreement would become part of the 'Abzena Inside' portfolio. However, in all probability, not all 10 of the potential ADCs under the agreement will reach commercialisation.
Investment summary: The market reacted very positively to this news which was long overdue. The agreement represented further validation of Abzena Plc technology, increased market confidence that more deals will be done, and highlighted the undervaluation of the stock, with the fast-growing service business alone more than justifying the current market capitalisation.
Join us on our new LinkedIn page
You can read the full ABZA archive by clicking the EPIC code.