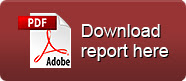 Warpaint London Plc (LON:W7L) is a UK-based, colour cosmetics specialist that sells creative, design-focused and high-quality cosmetics at affordable prices. Warpaint's flagship brand, W7, has established a loyal customer base, and brand awareness is growing rapidly. The company believes that, with Retra Holdings (Retra) now being well integrated into the group, it is well placed for the next phase of development – namely new product development and increasing market share, both domestically and internationally, particularly in its two key markets, the USA and China. Warpaint has never made a loss and has a very healthy profit margin; it is also net debt-free.
Strategy: In the near term, Warpaint will be focusing on continuing to develop the W7 brand and on the integration of Retra, as well as maximising any possible synergies. The company will also concentrate on increasing its product offerings and expanding brand awareness across the globe.
Forecasts: We forecast sales to grow ca.69% to ca.£55m in 2018, given the boost from Retra. On a like-for-like basis, we expect W7 to grow 11.6%. 2H'18 order books for both W7 and Retra are ahead of the previous year. We are expecting a slight increase in the gross margin in FY18, from 38.8% to 39.5%, and to 40% in FY19.
Valuation: The Retra acquisition fits well with the company's growth strategy: it enhances client access and provides cost savings for both sides of the businesses. Our DCF model indicates a share price range between 219.5p and 276.7p. Warpaint also has a highly competitive dividend yield versus the sector.
Risks: For Warpaint to remain successful, several key factors have to be considered: i) the continuing growth in the discount retail sector; ii) the full effect of the integration of Retra has yet to be analysed; iii) the company's ability to deliver new and innovative products.
Investment summary: Warpaint London Plc has made considerable progress in the last six months, since the acquisition of Retra. The company is well positioned to maximise the benefit of the additional assets. It also has a much faster growth rate than the colour cosmetics sector, and has a very attractive RoE. Warpaint offers the opportunity to invest in the fast-growing colour cosmetics sector, with a highly experienced management team.