The Board of TI Fluid Systems plc (LON: TIFS) has announcd that Susan Levine has been appointed to the Board of the Company. She will serve as a Non-Executive Director of the Company and will replace Paul Edgerley as one of the two Bain nominees to the Board with effect from 11 December 2019.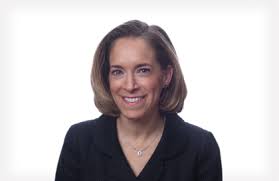 Susan joined Bain Capital in 2006 and serves as a Managing Director and the Head of NA Private Equity Talent. In this capacity, she works with the firm's portfolio companies on a variety of senior leadership, team and organizational initiatives. Previously, she worked at Bain & Company for eight years as a management consultant. Susan serves on the Boards of the Massachusetts Society for the Prevention of Cruelty to Children, Eliot Community Human Services, The Fessenden School and 3Point Foundation. She also serves on the Board of Governors for the Georgetown University Alumni Association.
Other than the directorship highlighted above, there are no matters requiring disclosure pursuant to Listing Rule 9.6.13.
Manfred Wennemer, Chairman of TI Fluid Systems, said:

"We are delighted to welcome Susan to our Board. I believe she will be a valuable and committed member of the Board and bring very relevant expertise and experience to the Company. I would also like to thank Paul Edgerley for his significant contribution to the Board and the Company. My fellow directors and I wish him well for the future."
Join us on our new LinkedIn page
You can read the full TIFS archive by clicking the EPIC code.