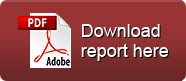 Morses Club Plc (LON:MCL) having completed a major integration, and a good FY17 management can focus on carefully controlled growth. In the Home Collect (HCC) business, management reports the expected increase in agents looking to join the group. MCL will be very selective about new agents, but this is a material, if at present unquantifiable, opportunity. Management is also using technology to improve efficiency and distribution. In related areas, where MCL has existing competitive advantages, new products are being carefully rolled out. New relationships and partner agreements add to the potential down the line. We see 32% valuation upside.
Strategy: HCC is an attractive, established market. MCL is improving efficiency, raising yields and focussing on lower-risk customers. MCL is conservative and exploits new business opportunities in a risk averse way. New products are extensively tested and introduced only where MCL has a competitive advantage.
HCC Outlook: More agents have applied to join MCL in spring 2017. These are being reviewed and we expect to upgrade our FY19 numbers with the interim results when there is greater clarity how many actually join. Given incentives, there will be little impact on the bottom line in FY18.
Valuation: Our range of absolute valuation approaches indicate a fair value would be around 177p with the Gordons growth model (which capture both value added and growth) having the highest valuation at 199p. We have rolled forward our valuation base year increasing both prices from prior estimates.
Risks: Credit risk is high (albeit inflated by accounting rules) but MCL adopts the right approach. Regulatory risk is a factor. HCC has already been reviewed and high customer satisfaction suggests limited need for change. MCL was the first major HCC company to get a full FCA authorisation.
Investment summary: We believe Morses Club Plc is operating in an attractive market and has a dual-fold strategy which should deliver an improved performance from existing businesses and deliver new growth options. MCL conservatively manages risk and compliance, especially in new business areas. The agent network is the competitive advantage over remote lenders. The valuation has material upside. Our 2018E dividend yield is 5.2% with cover of 1.7x (adj.) earnings).