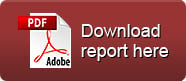 Allergy Therapeutics Plc (LON:AGY) is a long-established specialist in the prevention, diagnosis and treatment of allergies. Pollinex Quattro continues to gain market share despite being available in EU only on a 'Named Patient' basis. Trials to obtain full approval as a biological have progressed well in EU with the first patient recruited in the pivotal birch pollen allergy vaccine Phase III trial. US trials are back on-track with a new safety trial underway. A Phase I study of Acarovac MPL, a 'dust mite allergy' vaccine, has been approved in Spain for 32 patients. Finally, Polyvac Peanut has completed pre-clinical testing and has potential to significantly disrupt the peanut allergy market.
Sales: Underlying sales were strong during H1'17, with +18% CER growth to £34.2m. Sales were greatly strengthened on translation to £40.4m since >94% of the company's sales are generated in mainland Europe. In Europe, AGY's market share has reached 13%, whilst its global market share is up to 8.2%.
Clinical development: AGY announced three significant updates to its clinical-stage therapies this period. Notable was the first recruitment to the Phase III trial of the birch allergy therapy in EU, the first Pollinex Quattro candidate to enter Phase III, and also CTA approval of the first clinical trial of Acarovac.
R&D: AGY continues to invest in pre-clinical research alongside its clinical stage portfolio. Research is underway to explore the application of proprietary adjuvant technologies to infectious disease vaccines, including malaria. For Polyvac Peanut, positive efficacy and safety data were reported in a proof-of-concept study.
Forecasts: Our forecasts for the full year have not changed; they were last altered following the Jan'17 trading update. Total R&D investment is forecast to accelerate in 2H'17 and rise further when the larger US trials get underway in fiscal 2018. The ongoing EU trials are less expensive relative to US trials.
Investment summary: It is an exciting time for Allergy Therapeutics Plc, which is gaining market share for its Pollinex franchise in Europe and which is investing heavily in clinical development to achieve full Pollinex Quattro EU registration. The planned route into the US is back on track following FDA discussions. Read out from the EU Phase III PQBirch trial in 2018 will provide the next major value inflection point.