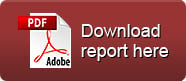 Allergy Therapeutics plc (LON:AGY) is a long-established specialist in the prevention, diagnosis and treatment of allergies. Trials to obtain full regulatory approval as a biological for its ultra short-course immunotherapy, Pollinex Quattro, have progressed well in the EU, and are back on-track in the US with a planned new safety trial. Meanwhile, AGY acquired novel virus-like particle (VLP) technology with the goal to develop a short-course therapeutic vaccine for peanut allergy. Positive safety and efficacy results from proof-of-concept pre-clinical tests with Polyvac Peanut are very encouraging. A small safety study in humans is required before Phase I trials can commence.

Peanut allergy: Peanut allergy has emerged over the last 40 years and it is thought that there are an estimated 4 million sufferers in the US alone, of which 2-3 million are children. Peanut allergy is the number one cause of death from food reactions.
VLP technology: Although Allergy is one of the leading global authorities in immunotherapies against a number of allergens, it did not have anything in its armoury for peanut allergy. Therefore, in November 2015, it acquired a licence to develop novel VLP technology for use as an adjuvant for a peanut vaccine.
Proof-of-concept: AGY has made rapid progress over the last 15 months, identifying a lead VLP adjuvant and combining it with recombinant peanut allergen to create a single dose, subcutaneously administered, therapeutic vaccine which has given positive safety and efficacy results in pre-clinical tests.
Next steps: The company will enter discussions with the regulator about recruitment of patients into a required small safety study with Polyvac Peanut. This preludes commencement of Phase I development, in-line with the strategic development plan provided at the time of the last funding round.
Investment summary: Allergy Therapeutics plc is well positioned to benefit from the change in regulatory attitude towards therapeutic allergy vaccines, particularly in the US where the market is largely unregulated. Meanwhile it is expanding its expertise in short-course immunotherapy into areas of unmet medical need and Polyvac Peanut has the potential to disrupt the current $8bn peanut allergy market.