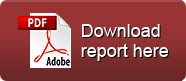 Redx Pharma Plc (LON:REDX) has emerged from administration with a refocused R&D pipeline and in a very clean financial state with £13.6m net cash in the bank. The group's strategy has been validated by the successful disposal of its pre-clinical programme BTK for $40m. The new Board & Management team will focus resources on the early clinical development of its next two lead candidates, in oncology and fibrotic disease, which are expected to start Phase I trials in 2018 and 2019, respectively. There was an inevitable knee-jerk reaction when the shares were re-quoted but consideration should be given to the potential value within the focused pipeline.
Strategy: The discovery and early clinical development of small molecule therapeutics in the fields of oncology and fibrotic disease. Redx is focused on taking assets through proof-of-concept clinical trials and then partnering them to the drug major(s) for late-stage development and commercialisation.
Pipeline: Redx's new business plan is based on more streamlined R&D activity with two development and five discovery programmes. The porcupine inhibitor, RXC004, with potential in cancer, will enter first-in-man trials 1Q'18. This should be followed by Phase I trials with REDX8397 in fibrotic disease in 2019.
Financials: Following disposal of the BTK inhibitor programme, Redx has been returned to the market with a clean bill of health – no loans, minimal creditors and £13.6m cash in the bank. The average monthly cash burn will be a more manageable at £630k-650k, excluding outsourced costs for the clinical work.
Risks: Redx has been through a difficult period, but is in a much better shape on coming out of administration. While all early stage pharma/biotech companies carry substantial risks, the strategy of Redx has been validated by the recent disposal of the BTK programme for $40m.
Investment summary: Redx Pharma Plc had already started the process of refining its strategy, but recent events simply accelerated this evolutionary process. The revised business plan focuses cash resources on early clinical development of its drug leads in oncology and fibrotic disease. Commencement of clinical trials will be important milestones and represent the next valuation inflection points.