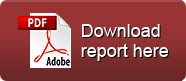 Oxford BioMedica (LON:OXB) is a specialist advanced therapy viral-vector biopharmaceutical company. It offers vector manufacturing and development services, while retaining proprietary drug candidates. OXB will also receive royalties on commercial products developed with its LentiVector® platform. The first half of 2018 delivered significant growth in gross income, primarily through licensing income on signing new partnership deals with Axovant Sciences (AXON) and Bioverativ (BIVV). OXB out-licensed its proprietary Parkinson's gene-therapy to AXON in a $842.5m deal, and the $105m BIVV deal is for haemophilia gene-therapy development.
Strategy: OXB has four strategic objectives: delivery of process development (PD) services that embed its technology in partners' commercial products; commercial manufacture of lentiviral vector; out-licensing of proprietary candidates; and investment in R&D and the LentiVector platform.
Interim results: Excellent progress in signing strong partnership deals boosted gross income (sales and other income) by 118% to £36.0m in the six months to June 2018. This was the first period that OXB received royalties (undisclosed) from Novartis, demonstrating pull-through from the partnering strategy.
EBITDA positive: 1H'18 was the first period that OXB has been EBITDA positive, with earnings up 522% to £9.4m (-£2.2m). Irregular payments of licensing income will underly lumpy profitability in the next three years. Underlying EPS is expected to be in the region of 15.7p for the full year.
Manufacturing expansion: In March, OXB raised £20.5m gross (ca.£19.3m net) via a Placing of 174.4m (3.49m after 1-for-50 consolidation) Ordinary shares, at a price of 11.75p (587.5p) per share. The planned use of proceeds is investment in new facilities to meet the growing demand for vector bioprocessing.
Investment summary: Oxford BioMedica is at a very interesting juncture. Heavy investment in state-of-the-art GMP manufacturing facilities for production of gene-therapy vector has resulted in supply agreements with Novartis, Bioverativ, AXON, and in Cystic Fibrosis, on top of existing partnerships – positioning the group on the road to significant bioprocessing service income, milestones, and royalties.