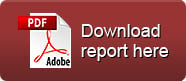 Diurnal Group Plc (LON:DNL) is a clinical stage specialty pharmaceutical company focused on diseases of the endocrine system. It has two lead candidates – Infacort that completed its Phase III in Dec 2016 and Chronocort, currently in Phase III trials – targeted at rare diseases with unmet medical need, and is aiming to build a long-term 'Adrenal Franchise'. The completed Phase III trial confirmed that Infacort is well tolerated, achieved its primary endpoint and received the support of the parents and carers. Infacort will represent the first licenced cortisol replacement therapy for children and is on track to achieve market authorisation in late 2017 and sales in early 2018.

Strategy: Diurnal's strategic goal is to create a valuable 'Adrenal Franchise' that can treat patients with chronic cortisol deficiency diseases from birth through to old age. Once Infacort and Chronocort are established in Europe and the US, the long-term vision is to expand the product offering to other conditions.
Phase III clinical trial: Results from the European Phase III study on children from new-borns to six years of age, showed Infacort to be a paediatric compliant and well tolerated cortisol replacement treatment. No adverse effect was detected and Infacort received support from 95% of parents and carers.
Route to market: These Phase III results represent an important step towards marketing approval in Europe, expected in late 2017. They will support a future study to be performed in the US. Infacort would be the first licenced cortisol treatment in children, hence providing a solution to an unmet medical need.
Risks: As with all drug development companies, there is a risk that products will fail in clinical trials. Diurnal is much lower risk given that its products are formulation variants of well-established drugs. Moreover, with the PUMA dossier already validated by the EMA, Diurnal is in the market authorisation process.
Investment summary: Diurnal Group Plc is focusing on diseases of the endocrine system. Infacort, a cortisol replacement designed for children and babies, is the first product Diurnal will bring to the market. It will be followed by Chronocort for adults. The cortisol replacement market is for conditions that need life-long treatments, with a potential value of $3.5bn.