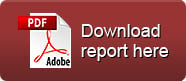 Allergy Therapeutics Plc (LON:AGY) is a long-established specialist in the prevention, diagnosis and treatment of allergies. Pollinex Quattro continues to gain market share despite being available in Europe only on a 'Named Patient' basis. Trials to obtain full regulatory approval as a biological have progressed well in the EU, and are back on-track in the US with a planned new safety trial. AGY remains on course to have the first short-course allergy vaccine approved in both Europe and the US. Meanwhile, an excellent trading performance in 1H'17 shows that AGY is continuing to gain market share from its international peers.
Trading update: Sales in the six months to December 2016 were over £2m ahead of market expectations, with exceptional underlying growth of +18% to £40.4m (£29.0m). Weakness in sterling boosted the reported numbers by about £6.0m. This strong performance has continued into the second half.
Net cash: At 31st December 2016, AGY had a cash balance of £27.8m, up from £23.4m at 30th June, and ca.£3.0m above forecasts. Assuming that debt has not changed significantly, net cash was £23.3m at the end of the period from £18.9m at 30th June, showing the cash generation from traditionally strong 1H trading.
Regulatory update: Management has made important progress with the FDA and a revised programme of trials to get Grass MATA MPL approved in the US has been agreed in principle, with part of this being conducted in Europe. Meanwhile, the final trial for the EU submission is set to start in 3Q 2017.
Changes to forecasts: Following the strong first half sales performance, we have increased our underlying sales growth expectation from +11.5% to +13%, which is still conservative and implies only +2% growth for 2H'17. Coupled to this we have corrected for forex, which adds £7.5m to reported sales numbers.
Investment summary: Allergy Therapeutics Plc has reported another exceptional underlying sales performance in 1H'17 against a flat market, giving significant market share gains in some countries. It has also made considerable progress towards US regulatory approval with a revised trial programme. Despite this, the shares still trade stubbornly below those of international peers that are losing market share and do not have access to the new short-course immunotherapy (SCIT) technology.