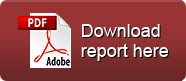 Advanced Oncotherapy (LON:AVO)  goal is to deliver an affordable and novel proton therapy system (PT), based on
state-of-the-art technology developed originally at the world-renowned CERN.
Achievement of major technical milestones has boosted confidence greatly, and the
group remains on track with its strategy. AVO has successfully integrated the four types
of structures that constitute the LIGHT accelerator and has overcome technical
challenges. The proton beam has been recorded at an energy of 52MeV, sufficient to
treat superficial tumours. With the distribution agreement in place for SE Asia,
partnerships with both RaySearch and the STFC, and strengthening of its financing
structure, AVO is now on a much firmer footing.
► Strategy: AVO is developing a compact and modular PT system at an affordable
price for the payor, financially attractive to the operator, and generating superior
patient outcomes. AVO benefits from the technology know-how developed by
ADAM, Geneva, and relies on a base of world-class suppliers.
► Major milestone achieved: The biggest technical challenge for the proton
accelerator has now been overcome. Integration of all the four components at
CERN's testing facility in Geneva is, in our opinion, a major milestone that
significantly de-risks the whole project. AVO now has an accelerator that has
been powered-up, demonstrated its ability to perform as predicted, and
accelerated a proton beam to an energy of 52MeV.
► Interims: Investment in LIGHT during 2018 has been broadly in line with our
forecasts. Moreover, to date in fiscal 2018, AVO has raised ca.£40m, which has
left the balance sheet debt-free and with net cash of £3.3m, boosted
subsequently by a Placing (£6.4m gross) and a tax credit of £2.9m, providing
flexibility in future funding discussions.
► Risks: With funding secured so far in 2018, AVO's visibility and its ability to
maintain the fast pace of its development plan have improved. Execution risk
remains, but the more complex technical challenges have now been overcome,
and integration of the remaining CCL units is a technically easy step towards
getting a fully functional accelerator.
► Investment summary: Demand for PT is increasing worldwide, and the need for a
small, flexible, affordable and close-to-patient system is desirable. Advanced Oncotherapy has
attracted strong partners, and discussions with potential customers are
advancing. Progress at the flagship Harley Street site has been substantial and
installation of the first LIGHT system is planned to start in mid-2019. The latest
technical update has brought further assurance and boosted confidence.