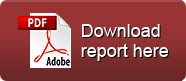 Volta Finance Lrd (LON:VTA) Serge Demay, from Fund Manager AXA IM, gave an investor presentation on 7 March. Key takeaways were: (i) Flexible mandate means it can exploit whichever element of the CLO market offers the best opportunity. This is likely to see further allocations to CLO equity tranches in the near term. (ii) The credit cycle is likely to turn but this should be gentle and create re-investment opportunities. (iii) The flexible mandate means the portfolio can be quickly re-positioned if market conditions change. The management and board experienced the financial crisis.
Current portfolio: Given market pricing, the opportunity for CLO vehicles to enhance their liability profiles to the benefit of CLO equity investors, and ongoing yields, Volta has been raising the proportion of CLO equity over debt.
Outlook: The flexible mandate, and significant ongoing cash generation from coupons, dividends and maturities mean Volta can re-position its portfolio relatively quickly, even before selling assets. Weaker market-wide covenants may see fewer defaults and less near-term sentiment over-reaction as a result.
Valuation: Volta trades at a 14% discount to NAV. Peer structured finance funds, and a range of other debt funds, on average, trade at smaller discounts. Volta has delivered faster NAV growth than its immediate peers and in-line/lower volatility, making this absolute and relative discount an anomaly.
Risks: Credit risk is a key sensitivity (Volta has a widely diversified portfolio). We examined the valuation of assets, highlighting the multiple controls to ensure its validity in our initiation note in September. NAV is affected by sentiment towards its own and underlying markets. Volta's long $ position is only partially hedged.
Investment summary: Volta is an investment for sophisticated investors as there could be sentiment-driven, share-price volatility. However, long-term returns have been good: ca.11% p.a. returns (dividend reinvested basis) over five years. The current portfolio expected NAV return is broadly similar. The yield is 9.0% and will be covered, in our view, by predictable income streams.