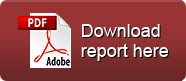 ValiRx Plc (LON:VAL) is a clinical-stage biopharmaceutical company focused on the development of therapeutics for the treatment of cancer, associated biomarkers and companion diagnostics. The company's two leading assets are in clinical trials: VAL201 (Phase I/II) – a peptide for advanced prostate cancer and potential to treat other hormone- induced indications; and VAL401 (Phase II) – a novel reformulation of risperidone, in trials for lung cancer. ValiRx has released early analysis of its Phase II trial with VAL 401 in lung cancer patients. The pharmacokinetic data are positive and strengthen the commercial package for out-licensing. Final read-out is due by year-end.
Strategy: ValiRx operates as a virtual business, out-sourcing most of its activities. The core strategy is to develop its therapeutic assets through the clinical pathway and seek a partner/licensing deal to complete the development programme and regulatory submissions to commercialise the products.
VAL401: The Phase II product VAL401 is a proprietary complex formulation of the anti-psychotic drug risperidone, being developed for late stage and metastatic non-small cell lung cancer patients. This formulation allows cellular absorption of the active ingredient and inhibits cell growth and resistance.
Positive pharmacokinetic data: Recruitment into the trial has been completed and data processing and analysing has commenced. Early pharmacokinetic results suggest significant and anticipated differences of the active ingredient risperidone and its metabolite compared to the conventional formulated drug.
Next steps: Safety and tolerability of VAL401 has been confirmed in late stage patients affected by non-small cell lung cancer. The study has provided also the dosing level that will be used in subsequent trials. Full data analysis is underway and the final read-out of the study is expected by the year-end.
Investment summary: ValiRx is undervalued. The reason for this is certainly its need for more capital to advance its clinical programmes, thereby building value. Given the clinical progress seen to date, the company should be attracting potential commercial partners and/or institutional investors in order to achieve the real value of its assets.