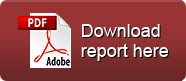 Tissue Regenix Group (LON:TRX) has a broad portfolio of regenerative medicine products for the biosurgery, orthopaedics, dental and cardiac markets. The company has two proprietary decellularisation technology platforms, for the repair of tissues and bone. 2017 was a dynamic year for the group, growth being boosted by the acquisition of CellRight Technologies in August 2017. As part of the integration process, management embarked upon a revised strategy to increase sales momentum and market penetration. Interim results ahead of market expectations indicate that the company has made good progress in executing its growth ambitions.
Strategy: To build an international regenerative medicine business with a portfolio of products using proprietary dCELL and BioRinse technology platforms, underpinned by compelling clinical outcomes. TRX is looking to expand its global distribution network, via strategic partnerships, to drive sales momentum.
Interims: Although reported group sales growth of 305% to £5.6m (£1.4m) in 1H'18 looks spectacular, it is biased by the acquisition and impacted by currency. A true reflection of underlying growth is the still impressive 61% growth on a
pro forma basis, as if CellRight had been acquired on 1 January 2017.
EBIT: Even though a full six months of CellRight costs are included in 1H'18, the focus of the new management team on controlling costs is evident from the modest rise in absolute SG&A spend, such that the underlying EBIT loss was reduced to £4.0m (£5.0m).
CellRight: The integration strategy is already delivering success, with sales in the orthopaedics and dental division (US) growing 46% to $4.5m/£3.2m ($3.1m pro forma), well ahead of our forecast of $4.0m/£3.0m.
Investment summary: Tissue Regenix is building commercial momentum through three value drivers: sales of BioSurgery products in the US; expansion of combined CellRight and TRX technologies in dental, orthopaedics and spine; and preparation for the OrthoPure XT launch in the EU in 2019. Early signs of the benefits derived from CellRight are apparent, which should hasten the time to reach a cash-neutral position and sustainable profitability, now estimated in fiscal 2020.
Join us on our new LinkedIn page
You can read the full TRX archive by clicking the EPIC code.