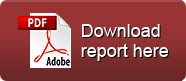 SatoshiPay  is a developer of micropayment solutions for the digital economy. Its
blockchain-based platform facilitates payments of small, even fractional, sums for
online content and services. This delivers a much-needed monetisation platform
for publishers against a backdrop of pressure on digital advertising revenue.
► Market leadership in prospect: Traditional payment systems, debit and credit
cards in particular, are incompatible with micropayments, due to high minimum
fees per transaction. Blockchain is inherently better-suited to micropayments,
but even the leading blockchains and cryptocurrencies have seen transaction fee
escalation and processing congestion. SatoshiPay has an opportunity ahead to
take substantial share in a rapidly-expanding new market.
► Substantial end-markets: The company's addressable markets encompass digital
online content, internet video, the Internet of Things (IOT), in-game purchases
and other similar closed-loop systems. These are multi-billion-dollar markets and
growing at double-digit CAGRs. Solid sales execution will, of course, be key, but
the relatively benign competitive landscape and sheer scale of opportunity are
key potential drivers of revenue growth.
► Digital content publishers are under pressure: The traditional digital
advertising-based revenue model is decreasingly effective in the face of adblocking
software. Similarly, paywalls for journalistic content are exerting an
adverse impact on website traffic for these publications. Yet, on demand content
consumption is a growing habit. Micropayment is emerging as a potentially
important monetisation mechanism for content publishers.
► Platform: Over the past four years, SatoshiPay has developed an entirely cloudbased,
high-performance, enterprise-grade payments platform. Its blockchain
underpinnings facilitate exceptionally low transaction costs, fast processing and
high levels of security. Scalability runs to hundreds of transactions per second.
SatoshiPay has a partnership with the Stellar Development Foundation, which is
giving away 50 million units (or some $10m) of its native currency, called Lumens,
to drive adoption and liquidity. SatoshiPay has been given allocations of Lumens
to use as part of its user-acquisition initiatives.
► Contract wins: SatoshiPay recently announced a contract win with City A.M., a
free London daily newspaper. This followed a contract win with The Register, a
high-traffic technology news website. SatoshiPay is presently in advanced
discussions with a number of potential large and well-known clients, including a
major European publisher, which, if concluded successfully, would result in a
significant step change in revenue.
► Risks: The company has a strong core technology platform but, in terms of
customer acquisition and revenue development, the business remains in its
relative infancy, in turn inevitably creating execution risks and uncertainties with
respect to the financial trajectory of the business over the next year or two.
► Investment summary: SatoshiPay may be an early-stage business, but it has the
opportunity to deliver very strong revenue growth from this year onwards. The
management team is accomplished and savvy, and is executing with a clear
direction. The decision to move to the Stellar blockchain platform, away from
bitcoin, is an example in this regard. Early contract wins with publishers, especially
the larger names, will create step changes in financials and valuation.