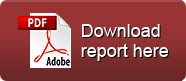 Primary Health Properties (LON:PHP) dividend growth is set to accelerate. In addition, we see a number of drivers
to NAV growth. PHP invests in Government-income-backed, long leases. Two
years ago, PHP extended into the Republic of Ireland (RoI), and has invested
€101m in assets in newly built primary medical centres in that jurisdiction. UK
assets are attractive to investors seeking low-risk assets and covenants, with
upward-only rents on long leases. Notwithstanding possible rising bond yield
valuations, we believe PHP's UK assets will see an element of upward revaluation.
The RoI assets have similar characteristics but trade off higher yields. We see an
ongoing trend of a narrowing down of the RoI asset valuation discount vs. the UK.
► Strategy: PHP's UK assets are attractive, but this research focuses on RoI, where
there is a stronger income yield and a good pipeline of assets to be acquired. RoI
is still a relatively new market for modern centres, but as awareness grows,
valuations should rise. Before then, PHP will have expanded its exposure further.
► Further expansion in RoI: On 5 September 2018, PHP acquired three modern,
purpose-built primary healthcare centres for €38.6m. Since the first RoI
acquisition, in 2016, ca.30% of PHP's total asset purchases have been in RoI, as
PHP uses its expertise to expand, ahead of likely solid revaluations of the asset
class.
► Valuation: The secure income REIT sector (and thus PHP) should be judged by i)
dividend yield, ii) sustainable growth of DPS and iii) the underlying assets'
attractions to future tenants. PHP's yield is in line, and we consider the assets to
bring relatively superior attractions. Modest DPS growth is set to accelerate.
► Risks: Debt maturity has lengthened YoY (5.9 years' average), reducing refinance
risk YoY, while also still lowering cost of debt. Were rent growth to remain
subdued, DPS growth should remain at ca.3%. 2018 dividends, cash paid, are fully
covered, but cover builds to over 100% under any macroeconomic scenario.
► Investment summary: Primary Health Properties  is in its 22nd year of stockmarket listing and its 22nd
year of dividend rises. Investment, including the now fast-growing, higheryielding
market in RoI, added to deployment of equity and ongoing cost
optimisation, all underpin good support for dividend growth for some years to
come.