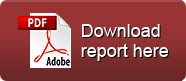 Gateley (Holdings) Plc (LON:GTLY) is a broad-based UK legal services firm. It floated on AIM in mid-2015. It is a leader in the UK mid market, having grown strongly over the last decade through one of the most difficult ever trading environments for professional services businesses. With 14% compound growth in revenues at stable profit margins over that period, its strategy is to continue this organic growth, fuelled by lateral hires and new office openings, complemented by selective bolt-on acquisitions in adjacent business service lines. The reasoning behind the IPO has been amply justified.
Current Trading: The company reported final results to April, 2017 on 11th July, which showed growth in revenue of over 15% (13% organic) and in operating profit of 18%. It has made two acquisitions since flotation, both complementary existing service lines generating cross-sales potential and additional channels to market.
Forecasts:  We forecast growth in revenue of 7% this year and 8% in the following year, leading to earnings per share growth of 9%, then 8%. We believe these forecasts are conservative and have not factored in any new office openings or further acquisitions.
Valuation: It is in the nature of a new sector that the stock market will often ascribe a conservative valuation, and as market participants become more familiar with the industry, the valuation has potential to grow. The current p/e is 16.1x, falling to 14.9x next year, on very conservative numbers.
Risks:  The company has broad exposure to the UK economy, primarily to SMEs. Earnings were resilient during the global financial crisis, and we would expect an economic slowdown to result in a drift in working capital more than an earnings slump. The main risk is that this is a people business, although management have highlighted incentivisation as a key goal and believe the Plc structure best addresses their long term plan of encouraging early and widespread equity ownership.
Investment summary: Gateley (Holdings) plc is a high quality professional services company with significant growth potential as it has a small share of a growing and consolidating market. It has a good track record, a strong management team, and considerable growth potential. It offers a dividend yield of over 4%.