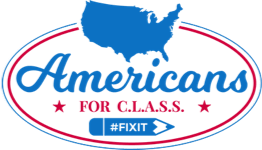 Electroneum (ETN), the world's first mobile cryptocurrency, has been chosen as one of the payment methods for a $50m fundraising campaign that vows to eliminate school shootings.
The campaign aims to raise $1m per-state to help Andrew Pollack's charity Americans for C.L.A.S.S' (Children's Lives and School Safety) implement an eight-point safety plan to secure schools and eliminate the risk of gun violence on campuses across America.
The ETN portion of the campaign is being run by Michael Stevens, author of the new children's book series "ELLEN MELON". Electroneum's digital currency ETN will be used as a payment method for the Ellen Melon children's book box set, seed planting kit, gardening kit, doll, enhanced educational e-book (which is performed by Hollywood legend Dean Cundey) and educational video game. 100 per cent of the net profit from all Ellen Melon products sold will be donated to C.L.A.S.S.
Those interested in purchasing Ellen Melon products or donating to the campaign will be able to do so using ETN by visiting www.etnstore.today
Electroneum CEO and Founder Richard Ells said:

"We're delighted to be supporting this campaign and thrilled our currency is being used as a means of raising funds, alongside traditional currencies and PayPal.

"School shootings are the type of tragedy that can and must be prevented – and the C.L.A.S.S eight-point safety plan will go a long way towards helping them become a thing of the past and sparing any more parents the pain of losing a child.

"I wish Michael the best of luck with his campaign – I and the ETN team are 100 per cent behind him with this and if he needs any support in the future, he only has to reach out to us."

Michael Stevens stated:

"I was introduced to cryptocurrencies in Dec. 2017 by Ellen Melon e-book composer Steve Whitaker. I became fascinated with the crypto world and the positive impact it could have on people's lives, particularly in third world countries. I watched hundreds of hours of YouTube videos, read countless white papers and investigated the teams attached to each project. In the end, I was most impressed by Electroneum, its products, its team and their vision. I was especially impressed by the Electroneum community and I believe they will make a real contribution to this campaign and the work C.L.A.S.S is doing. I would urge anyone who wants to support our cause to do so by visiting our website."
C.L.A.S.S was founded in 2018 by Andrew Pollack after his daughter Meadow Pollack was killed during the Stoneman Douglas school shooting in Parkland Florida on February 14th 2018.
Andrew Pollack has vowed that he will not sleep until school shootings are a thing of the past. Andrew personally addressed US President Donald Trump at the White house and boldly stated in his own words: "We as a country have failed to protect our children. 9/11 happened once and we fixed it! After the first school shooting we should have fixed it, yet these school shootings have gone on for decades. When it comes to school safety, I'm going to FIX IT!"
For more information about C.L.A.S.S. visit AmericansForClass.org
Electroneum (ETN) is a mobile-based cryptocurrency with an instant payment system that vendors can easily implement via a simple API. Electroneum aims to enable financial inclusion for millions of unbanked people across the world. ETN rewards users for their engagement and advocacy. This in turn acts as a catalyst to build a strong community on mobile and on the ground. ETN's partnerships with mobile operators, vendors and freelancer services enables multiple opportunities to earn more of the currency and spend it, creating a sustainable ecosystem in territories across the globe.
ETN raised $40m from its Initial Coin Offering (ICO) in November 2017, currently has more than two million registered users and has hundreds of people testing its new instant payment software system that allows anyone to buy and sell using ETN from a smartphone.
Join us on our new LinkedIn page