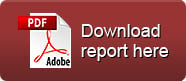 City of London Investment Group Plc (LON:CLIG) has issued a trading statement for the first half of the 2017 financial year. As we noted previously, emerging market equities performed poorly in November, offsetting some of the good performance in the previous quarter and the MSCI Emerging Markets Index finished the half up 4.5%. City of London's FUM were $4.1bn at 31 December, up 2.5% from the $4.0bn as of the end of June. Investment performance has been challenging in the main emerging strategy market, with country allocation and underlying CEF performance contributing to a lagging of the market.
Operations: The company indicates a current monthly run rate of operating profit before profit share of £1.4m, a slight decrease from the £1.5m rate in October reflecting the weak market. Overall the first half PBT is approximately £5.8m, a great improvement on the £3.6m in FY2016.
New business: There is an active pipeline in excess of $400m across all the company's product areas. The company notes greater interest in the non-emerging market CEF strategies over the last 12 months, suggesting continued improvement in diversification.
Valuation: The prospective P/E of 9.9 times is at a significant discount to the peer group. The historic yield of 6.8% is very attractive and should at the very least provide support for the shares in the current volatile markets. At current market levels we'd expect dividend cover to be restored in 2017.
Risks: To date, the company has not experienced the sort of outflows that some other emerging market fund managers have, aided by its good performance and strong client servicing. Further EM volatility may increase the risk of such outflows however.
Investment summary: City of London Investment Group Plc has continued to show robust performance in challenging market conditions. The valuation remains reasonable. At current FUM and exchange rates, dividend cover will be more than restored in FY2017 adding to investors' comfort.