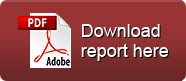 Chamberlin Plc (LON:CMH) remains on track strategically, and the technical problems at the new machine shop are now largely resolved. The group has consequently delivered a significantly improved performance in the second half of 2017/18. Prospects are most encouraging, and the group continues to develop its product offering to the automobile turbocharger industry through expansion of its main operational facilities. We are maintaining our 2018/19 forecasts. The shares remain attractively valued against the peer group on most methodologies.
2017/18 results as previously indicated: Revenues were up 17% to total £37.7m for the year. Although gross margins decreased to 18.2%, 2H margins were 20.3%, compared with 15.9% in 1H. Underlying EBIT for the full year was £0.4m.
Outlook: We are maintaining our 2018/19 forecasts: demand for petrol engine turbocharger components is strong, and new products for machining are also being introduced into the market. The group is well positioned to deliver a further improvement in performance during the year, as margins recover.
Risks: Potential risks include developments with the automotive industry, foreign currency and raw material price fluctuations. From a financial standpoint, we note that the group has a significant pension scheme deficit and, with limited free cashflow, the deficit is likely to remain at a relatively high level.
Valuation: The shares remain lowly valued, trading on calendar 2018E EV/sales and EV/EBITDA of around 0.4x and 4.0x, respectively, compared with sector averages of 1.0x and 7.7x. Our DCF valuation also suggests that the shares are significantly undervalued.
Investment summary: Chamberlin Plc has repositioned itself from a traditional engineering company to become a key supplier to the automotive turbocharger sector. The shares offer the opportunity to invest in a cyclical stock with high operational leverage.