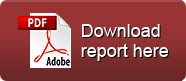 According to the US Securities and Exchange Commission, "Cashflow statements report a company's inflows and outflows of cash". This is such a simple and obvious statement. Unfortunately, the failure of accounting bodies around the world to adopt a consistent reporting method means that the derivation of operational cashflows, is anything but simple and consistent. To highlight the issue, a survey of the companies that comprise the FTSE 100 shows that the 'indirect' approach is used by the majority (70%) of companies. There is recognition for the need to improve with a discussion paper issued by the UK Financial Reporting Council entitled 'Improving the Statement of Cash Flows'.
► Derivation of cashflow: Two approaches are adopted. The most common is 'indirect', which starts with the net income and then adds back in a plethora of accruals, only to perform a U-turn and allow for the cash items. The second approach is 'direct' which in essence is a cash equivalent P&L that starts with all the receipts, and then takes off all the costs, to generate a change in cash.
► Auditors: The survey highlighted that all the main external auditors (Deloitte, EY, KPMG & PWC) use all of the approaches to generating cashflows. Moreover, examples were found where the same signatory from an auditing firm had used different starting points for the cashflow reconciliation of different companies.
► EPS: Market focus on earnings per share has been, and always will be, the first valuation metric because it is quick and easy to obtain. However, companies always want to portray their results in the best possible light and adopt 'non-GAAP' or 'core EPS', which are inconsistent and lead to wide variances.
► Hardman approach: Irrespective of the way a company presents the information, we adopt a prescriptive method of analysing financial results. This initially determines an underlying EBIT, which requires minimal adjustment to generate the operational cashflows of the business and calculation of returns.