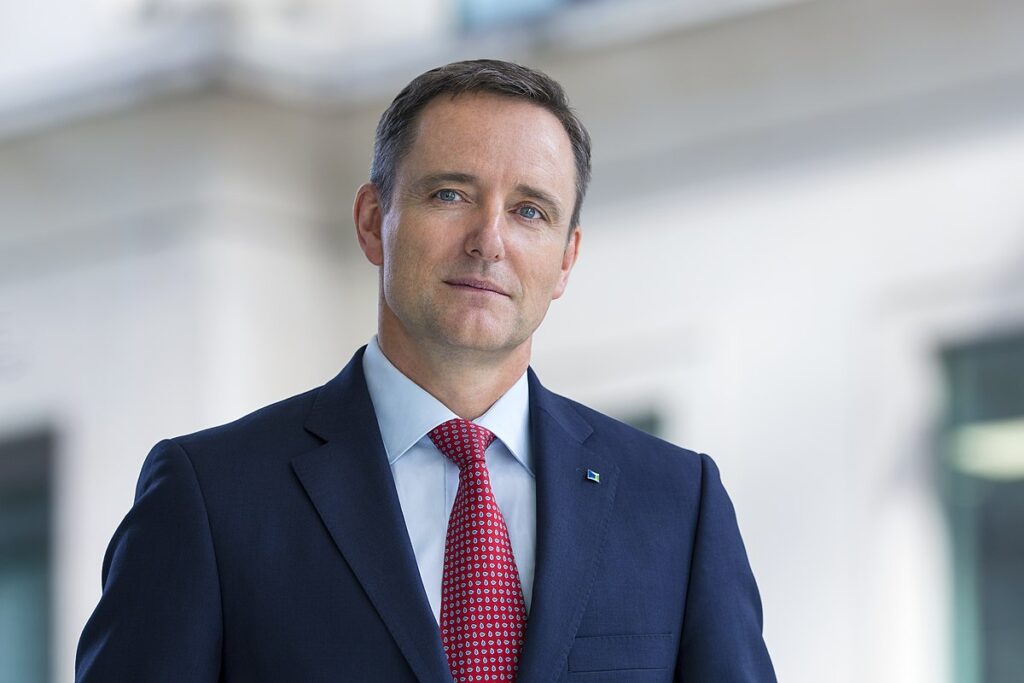 Aviva plc (LON:AV.) today announces Mark Wilson and the Board have agreed that Mark is stepping down today as Chief Executive Officer of the group. Mark will remain with the group until April 2019 and will assist with the planned and orderly transition.
Mark was brought in to deliver the turnaround of Aviva. The Board and Mark believe that given the turnaround has been successfully completed, it is time for new leadership to take the group to the next phase of its development.
The search for a successor will commence immediately, with internal and external candidates being considered. The process is expected to be completed within the next four months.
As confirmed in its recent half year results in August 2018, Aviva continues to perform well and remains on track to deliver its target of operating earnings per share growth of greater than 5% in 2018 and to achieve a dividend payout ratio of 55-60% of operating earnings per share by 2020. Aviva continues to operate above a Solvency II ratio of 180%, the top end of its working range, as at 30 September 2018.
During the transition period the Board of Aviva has asked Sir Adrian Montague, currently non-executive Chairman of Aviva, to assume executive responsibilities and lead a Chairman's Committee of the three executive directors: Andy Briggs (CEO, UK Insurance), Thomas Stoddard (Chief Financial Officer) and Maurice Tulloch (CEO, International Insurance). After the appointment of the new Chief Executive Officer, Sir Adrian Montague will revert to the role of non-executive Chairman of Aviva. There will be no changes in the terms and conditions of any Directors. These interim arrangements are subject to regulatory approval.
Aviva will continue to benefit from a strong and committed management team which will deliver the current initiatives, drive the overall performance of the group, and deliver its financial targets.
Mark Wilson became Chief Executive Officer of Aviva in January 2013. Under his leadership, Aviva has been reshaped to significantly improve its financial performance and balance sheet strength. During the turnaround phase, the group has been streamlined from 28 markets to 14, grown operating profit, and strengthened the balance sheet with a Solvency II surplus of £11bn as at 30 June 2018. The group has focused on areas of competitive strength and invested in new initiatives such as digital.
Sir Adrian Montague, Chairman of Aviva, said:

"The Board would like to thank Mark for what he has achieved in his six years at Aviva. He leaves the group in a far stronger state than when he joined. Aviva is now financially strong and delivering solid earnings growth."

"There is much further to go in accelerating our strategic development and enhancing shareholder value. We have agreed with Mark this is the right time for a new leader to ensure Aviva delivers to its full potential. Our priority is to ensure, with our new chief executive, that we have the right strategy, focus, capabilities and leadership. I am confident we will deliver long term growth for the benefit of our customers, our people and our shareholders."

Mark Wilson said:

"When I joined Aviva, the company was in poor health. Aviva is very different today. I have achieved what I wanted to achieve and now it's time for me to move on to new things. It has been an honour to lead Aviva through this period of immense change. I am happy I leave the company in a strong position from which it can thrive. I would like to thank all those within and outside Aviva who have supported the successful turnaround and I wish everyone in Aviva the very best for the future."

This announcement contains inside information. The person responsible for making this announcement on behalf of the Group is Kirstine Cooper (Group Company Secretary).