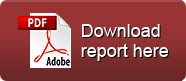 Alliance Pharma Plc (LON:APH) buy-and-build strategy is to evolve into a profitable, cash generative, specialty pharma business is bearing fruit. Acquisition of the dermatology and wound care products from Sinclair Pharma has transformed the company into an internationally brand-oriented business. Performance of the enlarged group is being driven by two international growth brands, Kelo-cote and MacuShield, that are exceeding expectations, supported by bedrock products. Although the MHRA did not approve Diclectin, discussions continue which may or may not lead to reconsideration. Meanwhile, this will not impact the near-term financial performance.
Strategy: Since inauguration, APH has adopted a buy-and-build model, with 32 deals over 19 years assembling a portfolio of >90 products and establishing a strong track record. It is accelerating growth through investing in two multi-market brands, with infrastructure supported by its passive products.
Interims: Key figures had already been released to the market. Underlying 1H sales grew +2.9%, boosted at the reported level by currency (+£2.6m) to £50.3m (£46.4m). Cash generation (£10.7m, Hardman calculation) continues to be strong and was also boosted by the £4m warranty receipt from Sinclair Pharma.
Growth brands: Sales of both 'Star Brands', Kelo-cote and MacuShield, grew beyond expectations to £6.2m (+32% CER) and £3.4m (+65% CER), respectively. This was driven by in-market growth and supplemented by new launches. Diclectin was not approved by the MHRA, but discussions continue.
Risks: APH has a diversified strategy that includes International Star brand growth potential supported by Bedrock products. However, established sales patterns are not guaranteed and can be prone to unusual distributor buying patterns. The final outcome for Diclectin is subject to ongoing discussions.
Investment summary: Although APH is forecast to have +6% CAGR in sales over the next three years, medium-term EPS growth will be held back by the investment in marketing and operational costs. The progressive dividend policy is expected to remain. Shares are trading on a 2017 P/E of 13.7x and carry a dividend yield of 2.3%, covered 3.3x. Approval of Diclectin would transform medium- to long-term growth prospects.