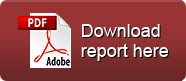 Advanced Oncotherapy (LON:AVO)  goal is to deliver an affordable and novel proton therapy (PT) system, based on state-of-the-art technology developed originally at the CERN. Achievement of major technical milestones has boosted confidence, and the group remains on track with its strategy. AVO has integrated successfully the four types of structure that constitute the LIGHT accelerator and has recorded the proton beam at an energy of 52MeV, sufficient to treat superficial tumours. AVO has just achieved an important regulatory milestone by receiving ISO 13485 accreditation, demonstrating the company's commitment to safety and high quality, and further endorsing the team's ability to meet its objectives.
Strategy: AVO is developing a compact and modular PT system at an affordable price for the payor, financially attractive to the operator, and generating superior patient outcomes. AVO benefits from the technology know-how developed by CERN and ADAM, Geneva, and relies on a base of world-class suppliers.
ISO approval: ISO 13485 is an internationally agreed standard that sets out the requirements for a quality management system specific to the medical devices industry. It can also be used by internal and external parties, such as certification bodies, to help them with their auditing processes.
Development update: Infrastructure to support the installation and assembly of the full LIGHT system has already started at STFC's Daresbury Laboratory. Once the complete system has been installed and validated, it will be used to support AVO's submission for CE marking, prior to first patients in 2020.
Risks: With the £10m funding announced in December, AVO is maintening its ability to meet its objectives and keep the pace of its manufacturing plan. Execution risk remains, but the more complex technical challenges have been overcome, and integration of the remaining units is an easy step towards getting the LIGHT accelerator.
Investment summary: Demand for PT is increasing worldwide, and the need for a small, flexible, affordable and close-to-patient system is desirable. AVO has attracted strong manufacturing and investment partners, and discussions with potential customers are advancing. Progress at the flagship Harley Street site has been substantial, and installation of the first LIGHT system is planned to start in mid-2019. The latest technical update has brought further assurance and boosted confidence.