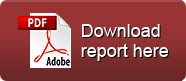 Abzena Plc (LON:ABZA) is a global life sciences group offering a broad range of integrated services and technologies to enable the development of better biopharmaceutical drugs. With strong footprints in both the US and UK, the company provides a fee-for-service offering with the opportunity of embedding its technology – 'Abzena Inside' – into commercial products, with potential to derive a long-term royalty stream. Following a period of integration, a capital increase was undertaken in April 2017 for capital investment to accelerate the growth opportunity. While this remains the case, short-term trading has been impacted, increasing time to profitability.
Strategy: Abzena has a dual strategic objective of providing enabling technology on a fee-for-service basis and, wherever possible, securing technology agreements from embedding its 'know-how' into customers' final commercial products to generate a significant long-term royalty stream.
Trading update: In its AGM statement, management indicated that sales are below expectation in 1H'17 for a number of reasons. Even though 1H'18 is expected to be much stronger, the shortfall will not be recovered entirely with a consequent effect on reported losses. Net cash @31st August was £18.8m.
Changes to forecasts: Our recent note highlighted the difficulty in validating capital investment programmes on time and had already lowered expectations. However, the AGM statement suggests that sales for 2018 and beyond will be about -8% lower and that overall profitability will now be fiscal 2021.
Valuation: Reflecting all the changes, our valuation model has been updated. An EV/sales multiple of 3-4x prospective sales for the service business generates a value range of £70-130m. Adding in the risk-adjusted NPV of the royalty stream (£129m) and cash suggests a group value of £217-257m, or 102-120p per share.
Investment summary: Abzena Plc is developing a value added service business which is being supported by a capital investment programme. This augurs well for the future, but short-term, can lead to some volatility in operational activities. The delay in reaching profitability until fiscal 2021 is a disappointment but this is being more than discounted by the current share price.