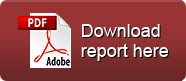 Tissue Regenix (LON:TRX) has a broad portfolio of regenerative medicine products for the biosurgery, orthopaedics, dental and cardiac markets. It has two proprietary decellularisation technology platforms for the repair of soft tissue (dCELL) and bone (BioRinse). Following its acquisition of CellRight, management embarked on a revised commercial strategy to increase sales momentum, and it has recently secured expanded Group Purchasing Organisation (GPO) coverage in the US for DermaPure. TRX should benefit in 2019 from the US and European commercial agreements made with leading orthopaedic company, Arthrex, in 2018.
Strategy: TRX is building an international regenerative medicine business with a product portfolio using proprietary dCELL and BioRinse technology platforms, underpinned by compelling clinical outcomes. It aims to expand its global distribution network, via strategic partnerships, to drive sales momentum.
Trading update: In a market update, TRX announced that underlying sales growth in 2018 was just ahead of expectations, rising 47% to £11.6m (£7.9m), driven by the US performance of DermaPure. The year-end cash position, at £7.8m, was well ahead of our forecast, helped by efficient cash management.
EBIT upgrade: To achieve the stated year-end cash position of £7.8m, £1.5m ahead of forecasts, TRX has managed to control operating costs or working capital. However, given that working capital was already tightly controlled, we have assumed that operating costs have reduced, and raised EBIT accordingly.
Risks: TRX is exposed to many of the risks common to medical devices companies, including the regulatory hurdles particular to osteobiologics based on animal tissue, and the commercial risks of operating in a highly competitive market. A hybrid sales strategy, however, mitigates the latter.
Investment summary: TRX has three value drivers: sales of BioSurgery products in the US; expansion of CellRight and TRX technologies into the orthopaedics/spine and dental markets; and preparation for the EU launch of OrthoPure XT in 2019.
Join us on our new LinkedIn page
You can read the full TRX archive by clicking the EPIC code.