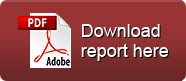 Tissue Regenix (LON:TRX) has a broad portfolio of regenerative medicine products for the biosurgery, orthopaedics, dental and cardiac markets. It has two proprietary decellularisation technology platforms for the repair of soft tissue (dCELL) and bone (BioRinse). With organic growth being boosted by the acquisition of CellRight Technologies, 2017 was a dynamic year for TRX. As part of the integration, management embarked upon a revised commercial strategy to increase sales momentum and market penetration in 2018. Having already signed an agreement with Arthrex for the US, TRX has now entered a distribution agreement with Arthrex in Europe.
Strategy: To build an international regenerative medicine business with a portfolio of products using proprietary dCELL and BioRinse technology platforms, underpinned by compelling clinical outcomes. TRX is looking to expand its global distribution network, via strategic partnerships, to drive sales momentum.
HTA licence: A key goal of the CellRight integration process was to obtain a Human Tissue Authority licence to enable importation of CellRight's products into the UK (and, over time, into Europe). This was received in June 2018, allowing TRX to identify global distribution partners for its osteobiologic products.
Arthrex: Having Arthrex, Inc. (Arthrex) as its US and EU distribution partner is a significant achievement for TRX. Being a privately-owned company, little financial information about Arthrex is publicly available, and as such, it may not be on investors' radars. It has the biggest share of the Sports Medicine market, at ~33%1.
Risks: TRX is exposed to many of the risks common to medical devices companies, including the regulatory hurdles particular to osteobiologics based on animal tissue, and the commercial risks of operating in a highly competitive market. The latter is, however, mitigated by the use of a hybrid sales strategy.
Investment summary: TRX has three value drivers: sales of BioSurgery products in the US; expansion of CellRight and TRX technologies into the orthopaedics/spine and dental markets; and preparation for the OrthoPure XT launch in the EU in 2019. Expansion of its commercial opportunities through established partners is expected to hasten the time to reach a cash-neutral position, now estimated in fiscal 2020.