Sustainability and Green Stocks
This page spotlights fast-growing, commercially-driven publicly-listed companies on the London Stock Exchange that are investing in transformative industries, technologies and partnerships to contribute to a more sustainable world.
Want to know more? Click on the Company Name for news, interviews, share price and company profile
AGM are a world leader in the development and application of graphene nanoplatelet dispersions for customers in the coatings, composites and functional materials sectors. Their properties can be deployed into battery and energy storage applications to reduce weight, extend the life and increase energy storage capacity and power; as well as to enhance system efficiency through the shortening of charging and discharging times.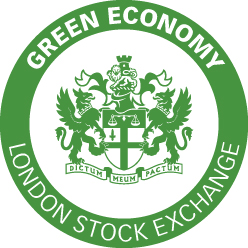 Market leader in the research, development, licensing and manufacture of heavy-metal-free quantum dots, called CFQD® quantum dots, for use in an incredible wide variety of commercial applications. Key markets are nano-materials, display, lighting and biomedical.

Nanoco's platform technology can be customised for almost any application including infrared sensing, TV and monitor displays, horticultural lighting, therapy treatments, image sensors, security tagging, solar cell technology and medical.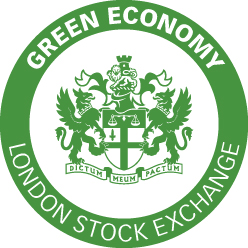 Tirupati Graphite Plc is a revenue-generating, multi-asset, multi-jurisdictional, fully integrated producer and developer of high-grade natural flake graphite, speciality graphite and graphene and graphene enhanced advanced materials. The Company places a special emphasis on "green" applications, including renewable energy and energy efficiency, energy storage, thermal management, and advanced materials development, and is committed to ensuring its operations are sustainable as well.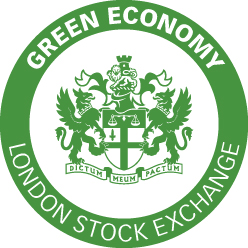 Tirupati Graphite Interview
Demand for sustainably produced agricultural commodities is rising rapidly as the world's population grows. Dekel aspires to become a leading agro-industrial company in West Africa, one that creates value for shareholders whilst at all times placing the interests of the local communities and environment in which it operates in at the heart of its operations.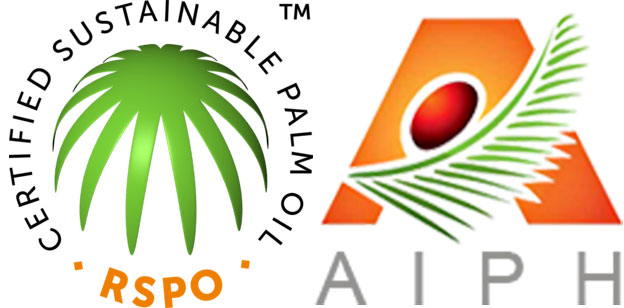 Dekel Agri-Vision's Investor Presentation 2022
Eden is an AIM-quoted company focussed on sustainable biopesticides and plastic-free encapsulation technology for the use in global crop protection, animal health and consumer products industries. 
Eden has strong foundations: approved products; nineteen established distributorships incl. USA, Brazil and China; supportive regulatory environment and exposure to high growth markets.
Discover more about Eden Research
Fast-growing leading developer of highly-functional, naturally-based plastics. Plant-based bioplastics provide a more sustainable alternative to purely oil-based products and are 100% biodegradable and compostable.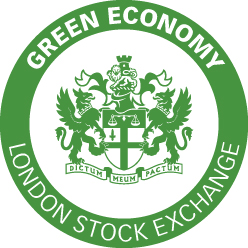 World leader in the development of additives to make ordinary plastic biodegradable and protective technologies to enhance plastic products. This includes making them lethal to bacteria and fungi such as the Bovine form of Coronavirus. Symphony are meeting the increasing demand for more environment-friendly and antimicrobial products and packaging.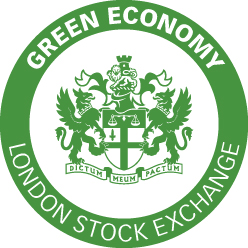 Electric Vehicles / Battery Power
Trading since 1997, AMTE Power is a recognised brand in the production of high-quality lithium-ion batteries across a range of markets including automotive, aerospace, defence, oil & gas and energy storage.
AMTE provides battery innovation, commercialisation and scalable supply. AMTE Power signed a framework agreement with the UK Battery Industrialisation Centre (UKBIC) in June 2021.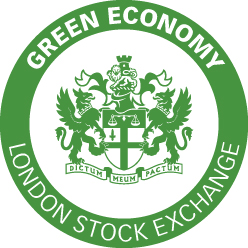 Pioneer in a ground-breaking solid state battery technology able to meet the specific demands of a wide range of applications in MedTech, Industrial IoT, Electric Vehicles and Consumer Electronics.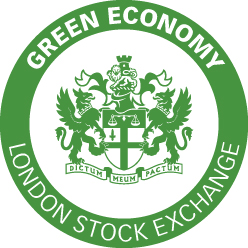 AIM-listed Saietta Group plc is a multi-national business which designs, engineers and manufactures complete Light Duty and Heavy Duty electric drive (eDrive) systems for electric vehicles on land from scooters to buses (vehicle categories L, M, N and T) as well as marine applications. Saietta's tailored powertrain solutions and its turnkey engineering services fast-track electric vehicle manufacturers from concept to start of production.
Active Energy Group plc is a biomass based renewable energy business focussed on using its proprietary technology to transform low-cost or waste biomass material into renewable biomass fuels.
Focussed on developing projects in the energy transition metals sector.
Alkemy's wholly-owned subsidiary Tees Valley Lithium is developing a state of the art lithium hydroxide plant at Teesside, UK. 
The company is managed by an experienced team of industry professionals with complementary skill sets and a proven track record of value creation for shareholders.

Early investment strategy & development firm within the mineral resource sector. Plan to sustainably supply the European rechargeable battery market.
Green Energy / Energy Efficiency
CyanConnode is a world leader in the design and development of Narrowband RF mesh networks that enable Omni Internet of Things (IoT) communications. With a wealth of expertise and experience in smart technology, the Group provides customers with long-range, low-power, end-to-end networking solutions and high-performance applications that help them enhance service delivery, improve business efficiency and save energy.
CyanConnode revenue opportunity of many hundreds of millions (Analyst Interview)
Dialight is the world leader in LED industrial lighting technology with millions of LED fixtures installed worldwide. It has a commitment to helping all organisations, including its own, reach corporate sustainability goals. Environmentally friendly LED lighting offers significant energy savings, reduction in carbon emissions and landfill waste. Dialight's global footprint and diverse customer base makes it ideally positioned to capture the potential of a market which is largely unpenetrated by LED and whereby the majority of lighting is antiquated and environmentally damaging.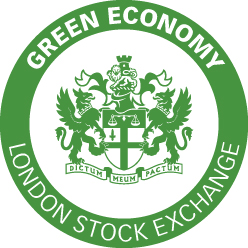 LED industrial lighting global leader Dialight 
Aim to be the world's lowest cost producer of Vanadium. Vanadium is now emerging as the electrolyte in Vanadium Flow Batteries (VFBs) used for energy storage. VFBs are designed for fixed, high capacity and long term storage, either as part of a grid or for isolated mini-grids. This is crucial for the storage of solar and wind, renewable clean energy.    
The company is looking to establish the world's first fully sustainable magnet metal rare earth oxide producer in Yorkshire, UK to meet the exponential demand for magnet metal from offshore wind turbines and electric vehicles
Industry leading metal recovery business in South Africa and Zambia focussed on the retreatment and metals recovery from mine tailings, waste, slag, slurry and other secondary materials generated from mining operations. High earnings are diversified through exposure to multiple commodities.
Sustainable Investment Funds
Formally BlackRock North American Income Trust plc, aims to provide an attractive level of income return together with capital appreciation over the long term, in a manner consistent with the principles of sustainable investing adopted by the Company.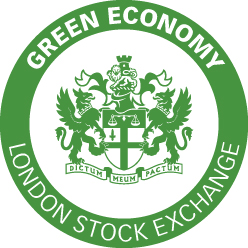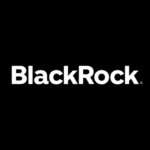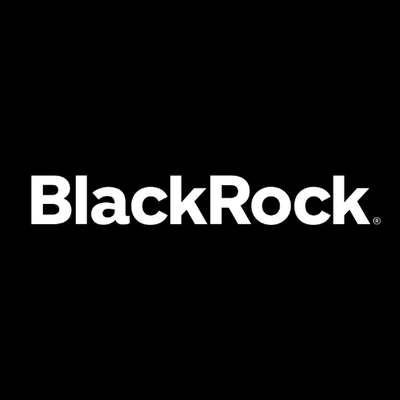 The Green Economy Mark (left) identifies London-listed companies and funds that generate between 50% and 100% of total annual revenues from products and services that contribute to the global green economy.
What is the green economy?
A green economy is an economy that aims at reducing environmental risks and ecological scarcities, and that aims for sustainable development without degrading the environment. It is closely related with ecological economics, but has a more politically applied focus.