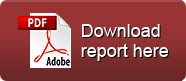 Scancell Holdings Plc (LON:SCLP) is a clinical stage pharmaceutical company developing two distinct flexible cancer immunotherapy platforms, each with broad applications. ImmunoBody is a DNA vaccine which stimulates high avidity anti-tumour T-cells for use as a monotherapy or in combination with checkpoint inhibitors. Moditope targets modified antigens and stimulates powerful anti-tumour T-cell responses for use in advanced and hard-to-treat cancers. Both platforms are targeting multi-billion dollar markets. 2017 will concentrate on raising the necessary funds to enable the commencement of a Phase II SCIB1 trial in combination with a checkpoint inhibitor.

Strategy: SCLP is developing two proprietary immuno-oncology platforms which target cancer cells directly to produce potent T-cell responses. Both technologies are highly flexible, potentially targeting many types of cancer. The initial aim is to complete proof-of concept trials in five different indications.
Interims: During the first half of fiscal 2017, management has been liaising with consultants to plan the next stage of clinical development of SCIB1. In 1H'17, the cash burn was £2.1m, 63% being spent on R&D, leaving the company with just under £4.5m cash at the end of October, reduced to an estimated £3.0m today.
SCIB1: The company reported unprecedented survival data with SCIB1 as a monotherapy in patients with late stage resected malignant melanoma. A Phase II trial in the US using SCIB1 in combination with a checkpoint inhibitor is being prepared in order to study the synergic effects of both cancer therapies.
Risks: Its an early-stage drug development company which carries a high risk that a product might fail in clinical trials. Its focus on cancer immunotherapy is an extremely exciting, but competitive, field. More capital will be required to advance its proprietary assets further along the value chain.
Investment summary: Scancell Holdings Plc is trading on an EV of £32m, compared to a cumulative investment of £19m to get the company where it is today, which is extremely low compared to its relevant peers. Scancell's proprietary technologies are in the 'hot' area of immuno-oncology and targeting markets of unmet medical need. Given that big pharma is willing to pay handsomely for such validated assets, we foresee considerable upside potential in the shares.