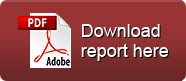 Evgen Pharma Plc (LON:EVG) is a virtual pharmaceutical company focused on the development of a synthetic version of a natural product, sulforaphane, which is known to modulate key signalling pathways involved in cellular protection and inflammation. EVG has created new and stable variants of sulforaphane using its proprietary technology, Sulforadex, enabling it to be used as a therapeutic for the first time. SFX-01 is currently in Phase II trials for both subarachnoid haemorrhage and ER+ metastatic breast cancer, with read-outs expected around the end of 2018. The result meeting was an opportunity to present the encouraging interim STEM trial data.
Strategy: EVG is focused on the clinical development of synthetic and stable variants derived from sulforaphane using its proprietary technology, Sulforadex. Lead candidate SFX-01 is being assessed in Phase II trials for SAH and breast cancer, both strategic entry portals for other uses in neurology and oncology.
Results: It might be too early to draw any firm conclusions, but the initial data of the STEM trial in breast cancer provide reassurance that the study should hit its primary end-point of safety, tolerability and signs of efficacy in this hard-to-treat population. Net cash at 31 March 2018 was £3.6m.
Plans: EVG is planning the next steps in anticipation of positive outcomes from its clinical trials in both conditions. A Phase IIb/III for second-line treatment in metastatic breast cancer is likely to be with a partner. In contrast, it would be viable for EVG to run a Phase III in SAH itself and retain full value.
Risks: As with all drug development companies, there is a risk that products will fail in clinical trials. However, sulforaphane has been through a number of encouraging clinical trials despite its stability and dosing limitations. Therefore, coupled with two potential targets, EVG's risk profile is arguably reduced.
Investment summary: SFX-01 will be entering multi-billion-dollar global markets that are currently unsatisfied. There is also potential to use sulforaphane in other indications. EVG intends to out-license its drugs to the pharma majors for commercialisation. Despite some share price appreciation recently, the enterprise value afforded to EVG by the market does not reflect properly the development stage of SFX-01, and lower than usual risk profile.