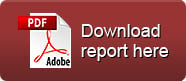 PPHE Hotel Group Ltd (LON:PPH) Q1 trading statement indicates a much stronger than anticipated performance, with LFL revenues up 17%, in spite of Easter falling in Q2 2017 (Q1 2016). Partly, this reflects a depressed comparative, with Q1 2016 revenues flat in the aftermath of the traffic terrorist incidents in Brussels and Paris. We have left our 2017 forecasts unchanged but feel there is likely to be an upgrade of 3% or so in revenues when we reach the interim results. The shares trade at a significant discount to NAV as adjusted for the real value of the assets, and at a significant discount to peers on earnings-based measures, which is unwarranted.
Trading: Q1 revenues were much better than we had forecast with LFL Revenues up 17% and reported revenues up 29%. Room rates were up 11% like for like and occupancy was up 5.6 points. This is a considerably stronger performance than in our forecasts.
Forecasts: We have left numbers for 2017 unchanged for the moment, purely to be conservative, although we would expect to increase revenues by c.3% at the interims. This could be even better if these trends persist, but it would be optimistic to assume this at this early stage.
Valuation: On almost any metric, the group's valuation remains at a significant discount to peers, and out of line with the past and forecast performance. The group has reported the latest property valuation, and the adjusted book value or NAV is now c.£17.50/share on our calculations.
Risks: The main risks are new openings and the London hotel market, but both seem to be on a strong trend. Although the balance sheet is indebted, the company's average debt maturity is 9 years which gives a solid balance sheet. As a major property owner, we expect some level of gearing.
Investment summary: PPHE Hotel Group Ltd has an outstanding track record especially in delivering significant growth in the real asset value. UK property stocks are currently trading at discounts to book, but the asset values here are growing much faster and the discount is unrealistic. The shares continue to look lower rated than peers, yet growing faster.
Join us on our new LinkedIn page
You can read the full PPH archive by clicking the EPIC code.