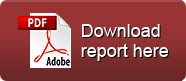 Oxford Biomedica plc (LON:OXB) is a specialist advanced therapy viral-vector biopharmaceutical company. It offers vector manufacturing and development services, whilst retaining proprietary drug candidates. OXB will also receive royalties on commercial therapies developed with its LentiVector® platform. The first such therapy, also the first CAR-T therapy to ever be approved, was licensed by the FDA on 30PPPthPPP August 2017: tisagenlecleucel (KymriahPPPTMPPP) is manufactured by Novartis using lentivirus vector supplied by OXB. OXB will be the first UK company to manufacture viral vector for commercial production of a licensed gene-based medicine.
Strategy: Oxford BioMedica has four strategic objectives: delivery of process development services that embed its technology in partners' commercial products; commercial manufacture of lentiviral vector; out-licensing of proprietary candidates; and investment in R&D and the LentiVector platform.
Advanced therapies: In only a week, gene therapies and gene-modified cell therapies have entered the global limelight: the first approval of a CAR-T therapy; Gilead's $12bn acquisition of US CAR-T biotech Kite Pharma; and the UK government's announcement of focused investment in such therapies.
Kymriah approved: The FDA has approved its first gene-based medicine, a Chimeric Antigen Receptor T cell (CAR-T) therapy that is manufactured by Novartis, for childhood leukemia. This is a historic decision that paves the way to the commercialisation of a multitude of gene-modified cell therapies for bigger markets.
Novartis deal: In July, the existing deal was extended for a minimum period of three years for OXB to supply both clinical and commercial vector for Kymriah and other (undisclosed) CAR-T therapies. Key points are: $10m up-front; >$90m from a minimum off-take contract over 3 years; royalties on net sales.
Investment summary: Oxford BioMedica plc is at an interesting juncture. Heavy investment in state-of-the-art GMP manufacturing facilities for production of gene therapy vector has enabled the deal with Novartis, placing the group on the cusp of significant bioprocessing service income and royalties in the near future. We have updated our DCF valuation from 7.5p/share to 10.3p/share on the back of Kymriah's approval. Forecasts suggest OXB will turn EBITDA positive in 2017.