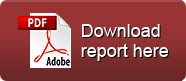 Oxford BioMedica plc (LON:OXB) is a specialist gene and cell therapy viral-vector biopharmaceutical company. It offers vector manufacturing and development services, whilst retaining its own proprietary therapeutic candidates. Above service-fees, OXB will receive royalties on commercial products developed with its LentiVector® platform: extensive IP, facilities, and know-how for production and development of lentiviral vectors to generate gene-based therapies. OXB intends to out-license its five clinical candidates and to continue investment in R&D. Bioprocessing royalties are likely to result in significant upside potential in the near future.
Strategy: Oxford BioMedica has four strategic objectives: delivery of process development services which embed its technology in partners' commercial products; commercial manufacture of lentiviral vector; out-licensing of proprietary candidates; and investment in R&D and the LentiVector platform.
Revenues: Bioprocessing and process development command fees-for-service, with process development also incurring upfront, milestone and incentive payments plus licensing income and royalties on commercial products. Out-licensed candidates will deliver licensing fees plus high royalties if successful.
Valuation: An EV/sales multiple of 4x prospective sales for the bioprocessing and process development services is readily justified, which generates a value of £188m. Adding in the risk-adjusted NPV of the potential royalty stream (£46m) suggests a group value of £225m, or 7.5p per share.
Risks: There are inherent risks in clinical trials and commercialisation, particularly in innovative areas such as gene therapy. Oxford BioMedica does not have a controlling stake in commercialisation of partner candidates, and its current strategy is contingent on commercial vector manufacture for partners.
Investment summary: OXB is at a very interesting juncture. Heavy investment in state-of-the-art GMP manufacturing facilities for cell and gene therapies places it on the cusp of generating significant service income and royalties, at a time when it is looking to partner its own clinical candidates. Forecasts for this transformed company suggest that it will turn EBITDA positive in 2017 and become profitable overall at the EBIT level in 2018.