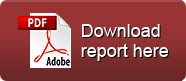 International Lithium Corp (TSX:ILC) turnaround is continuing under stewardship of the new Chairman/CEO. Restructuring the Canadian assets shifts the focus towards the Raleigh Lake deposit, which has geological similarities with a large, existing mine. For now, the key driver of ILC's share price will be Mariana, its core lithium project in Argentina. Financial markets remain ambivalent towards explosive lithium demand growth and the related equities, believing that demand might be outpaced by supply. In stark contrast, corporates like auto suppliers, battery makers and ILC's partner, the Chinese lithium major, Ganfeng, are accelerating their efforts to secure supply.
Canadian upside: ILC has regained 100% ownership of Raleigh Lake, adding additional acreage next to the deposit. New exploration work is imminent, with the company more upbeat after identifying similarities between early geological assessment of Raleigh Lake and Cabot Corp's Tanco mine.
Strategic partner is key to investment case: Ganfeng owns 11.46% of ILC and majority stakes in two of its lithium projects, Mariana and Avalonia (Ireland). Ganfeng has an ambitious target for shipping Mariana product in 2021, and has recently appointed a new Chinese project manager to accelerate development.
Lithium disconnect: While markets largely ignore lithium, lithium producers are acquiring upstream resources, and downstream users are securing lithium supply chains. Recently, Ganfeng acquired a 50% stake in the Cauchari-Olaroz project in Argentina, and Tesla, BMW and LG (batteries) have signed long-term deals.
Risks: The new Chairman/CEO has resolved operational issues and, aside from the normal risks for a junior miner, his focus now is staying ahead of the funding curve – a further C$3.5m needs to be raised in 2018. A "funding feedback loop" is in play, where continued success should attract a fair valuation for ILC shares.
Investment summary: Our DCF valuation for ILC is C$0.30-C$0.37/share, based on the Mariana project only. Using EV/resources multiples, ILC is valued at less than US$40/t LCE (lithium carbonate equivalent), in line with the average for its small-cap peers. The May 2018 sale of Galaxy Resources' non-core asset, Salar del Hombre Muerto (a lithium brine project with a resource estimate like that of Mariana), achieved an EV/resource price of US$110/t LCE.