The Electroneum CEO Richard Ells will be speaking at the Bitcoin and Cryptocurrency Investment summit in New York! Following the huge success of the last four BCI events, they are offering you the chance to win a VIP, all-expense paid trip to the BCI summit in New York; the big apple of business. For your chance to win a VIP trip to New York to see Richard's presentation on the future of cryptocurrencies, you need to do just two things; please head over to the BCI twitter page; https://twitter.com/BciSummit, give BCI a follow, then fill out their competition form here; https://bcisummit.com/offers/VIP-trip-giveaway.html
Richard is making a presentation and is part of a panel discussion, (see here; https://bcisummit.com/speakers.html) but with your support BCI have agreed to make some high level introductions for Electroneum if we can get OUR community to rally round and increase the BCI Summit's Twitter follower number.
You can now share this on Stocktwits, just click the logo below and add the ticker in the text to be seen.
The deadline is 29th May and your vote contributes to our exposure at this event, so we would be very grateful if you could hurry over and hit "follow" to maximise ETN's exposure at the BCI Summit.
User Numbers!
Just a quick update to point out that as of today we have over 1.43m users through viral marketing alone! We have the instant payment system being filmed by a documentary crew on the 8th June and we are hoping to have that fully live by the end of Q3 this year, allowing vendors around the world to start accepting instant crypto payments via their ecommerce systems, epos (tills) and via the Electroneum app. Once that happens, we will start marketing and using our partners to grow our numbers to REALLY substantial numbers!
Yesterday (over 24 hours) we saw over 200,000 unique mobile miners, remember that the active miners number on the app is showing how many are active RIGHT NOW. A lot of people drop in and out through the day. Again, this is before we've really given the users anywhere to SPEND their ETN, and before our partners have started promoting us to large volumes of new users.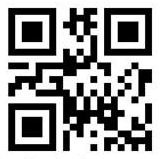 In addition to mobile mining, you can increase the amount you earn by, logging in and clicking 'More', 'Referral Program' and 'Scan a code' then scan the code opposite. Or if you prefer enter code A46973 and this will increase your daily earning amount once you hit the 'Start Mining' button. Be sure to tell your friends and family too. The coins that you earn now will almost certainly be worth multiples later this year.
Support Desk Update
ETN is pleased to announce our new Support desk system! Support has always been central to our community- your feedback not only assists in our growth and development but also brings us closer to you. As you will know, most other Cryptocurrencies do not facilitate a support desk and this has meant we are extremely busy, however, our connection with our users drives the direction of ETN therefore it seemed natural to migrate to a more advanced and more interactive form of support desk. Our partnership with Jira will see us into a new level of support communication, we hope you enjoy the experience and benefit more from this progressive platform. Please do not forget to follow the correct link to receive help and assistance for all your ETN needs; https://support.electroneum.com
Remember the critical update regarding the Electroneum Network Upgrade
There is a CRITICAL network upgrade planned for 30th May 2018 (block height 307,500). The estimated time of upgrade will be 09:30 UTC.
If you are a regular App user or my.electroneum.com user, you do not need to do anything. However, if you mine via a Pool please ensure that pool is aware that they MUST update their wallet and node software before May 29th.
The latest software is available from GitHub
Please share this information as much as possible to ensure a smooth transition that will bring about numerous positive changes within the community! The full information on how to update your nodes are clearly outlined here on the blog: https://electroneum.com/2018/05/17/critical-electroneum-network-upgrade/
Thank you for your involvement this week, do remember to share our news regarding the Network upgrade and have a fantastic week!
The Electroneum Team.