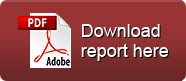 Diurnal Group (LON:DNL) is a commercial-stage specialty pharmaceutical company focused on
diseases of the endocrine system. Its two lead products target rare conditions where
medical needs are currently unmet, with the aim of building a long-term 'Adrenal
Franchise'. Alkindi is being launched in key EU markets, and this was expected to
be followed by Chronocort. However, DNL has received the headline data from its
European Phase III trial in CAH, which showed that Chronocort was not superior
to standard-of-care, thereby failing to meet its primary end-point. Given the strong
Phase II data, this outcome was unexpected. The full data set is now being analysed.
► Strategy: DNL's strategic goal is to create a valuable 'Adrenal Franchise' that
can treat patients with chronic cortisol deficiency diseases from birth through
to old age. The long-term vision, once Alkindi and Chronocort are established
in the EU and the US, is to expand the product offering to other related
conditions.
► Phase III results: Headline data indicated that Chronocort did not meet its
primary end-point – superiority over the standard-of-care – in 122 CAH
patients enrolled in a European Phase III trial. This was due to the level of
androgens being well-controlled in the control arm of the study.
► Full analysis: Chronocort did, however, show better control of morning androgen
levels compared with standard-of-care and provided the natural overnight cortisol
release together with some additional benefits. DNL is reviewing the full data set,
alongside interim data from a long-term study for discussion with the regulators.
► Risks: While there is a risk with all drugs in development that they might fail
clinical trials or not be approved by the regulators, DNL has been considered to
have unusually low risk, as its products are formulation variants of wellestablished
drugs. Having been validated with Alkindi, the Chronocort outcome
was unexpected.
► Investment summary: Alkindi, a cortisol replacement therapy designed for
babies and children, is Diurnal's first product on the market. It had been expected
to be followed by Chronocort for adults – a much larger market. The fall in the
share price following this unpredictable Chronocort outcome looks overdone,
but the price is likely to languish until there is clarity about how to move
Chronocort forward from here – probably by adapting the protocol for the US