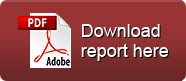 Diurnal Group Plc (LON:DNL) is a clinical stage specialty pharmaceutical company focused on diseases of the endocrine system. Its two lead candidates are targeted at rare diseases with unmet medical need, with the aim of building a long-term 'Adrenal Franchise'. Following successful completion of a Phase III trial, Infacort has been submitted to the European regulator for approval. Meanwhile, management is establishing the appropriate commercial infrastructure in preparation for launch in 2018. Trials with Chronocort for adults are continuing in Europe. Additional trials are required for approval of both products in the US, which are due to commence in 2H'17.
Strategy: The company's strategic goal is to create a valuable 'Adrenal Franchise' that can treat patients with chronic cortisol deficiency diseases from birth through to old age. Once Infacort and Chronocort are established in EU and the US, the long-term vision is to expand the product offering to other related conditions.
Interims: Reported operating losses of -£5.7m (-£3.5m) largely reflect the increased investment in R&D. This fell through the cashflow statement leaving the company with net cash at the end of December of £22.3m, which was slightly better than forecast.
Commercialisation plans: Ahead of regulatory approval by the EMA for Infacort, management had started to establish the relevant commercial infrastructure with the appointment of key global marketing support in Europe and Israel. Infacort will also be made available ahead of approval on a 'Named Patient' basis.
Risks: There is a risk with all drugs in development that they might fail clinical trials or not be approved by the regulators. However, Diurnal is unusually low risk because its products are formulation variants of well-established drugs. Moreover, the PUMA dossier has been accepted for assessment by the EMA.
Investment summary: Diurnal Group Plc is focusing on diseases of the endocrine system. Infacort, a cortisol replacement therapy designed for children and babies, is the first product Diurnal will bring to the market. It will be followed by Chronocort for adults. The cortisol replacement market is for conditions that need life-long treatments, and has a potential value of $3.5bn.