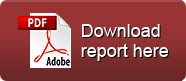 City of London Investment Group Plc (LON:CLIG) More than 100 financial services professionals have enrolled on the New Model Business AcademyCity of London has announced its results for 1H of FY'19. With the headline revenue and profitability figures having been given in January's trading statement, the main headline is the announcement of a special dividend of 13.5p. This will be paid at the same time as the interim dividend and will cost £3.4m. Given the company had £18.7m of cash at 31 December, this will still leave it with a more than comfortable capital position. Although City of London has increased its dividend over the last couple of years, it has still been accumulating additional cash, so this return of some surplus will be welcomed.
Operations: City of London has indicated that, with the pressure on the market last year, it will look to reduce its expenses. In particular, the target is to get the monthly fixed costs down to £1.0m from £1.1m, with this likely to take effect in FY2021. Further market weakness may lead to more reductions.
New product: Having recruited a team to manage a new REIT product, City of London has launched two funds in this area – International and Emerging Markets. These have been seeded with $5m of capital by City of London to allow them to develop the track record required to attract external assets.
Valuation: The prospective P/E of 11.8x is at a significant discount to the peer group. The historical yield of 6.8% is attractive and should, at the very least, provide support for the shares in the current markets.
Risks: Although emerging markets can be volatile, City of London has proved to be more robust than some other EM fund managers, aided by its good performance and strong client servicing. Further EM volatility could increase the risk of such outflows, although increased diversification is also mitigating this.
Investment summary: Having shown robust performance in challenging market conditions, City of London is now reaping the benefits in a more supportive environment. The valuation remains reasonable. FY'17 and FY'18 both saw dividend increases and, unless there is significant market disruption, more should follow in the next few years.s (NMBA) apprenticeship programme since it was launched last year.
Join us on our new LinkedIn page
You can read the full CLIG archive by clicking the EPIC code.