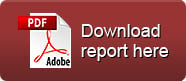 Abzena plc (LON:ABZA) is an integrated group offering a broad range of services and technologies to improve the chances of discovering and developing effective biopharmaceutical drugs. With strong footprints in both the US and UK, the company provides a fee-for-service offering with the aim of embedding its technology – 'Abzena Inside' – into commercial products, on which it will derive a long-term royalty stream. New funds will be invested to significantly increase capacity and current service capabilities in response to customers' need and to accelerate the rate at which Abzena becomes profitable and cash generative.
Strategy: Abzena has a dual strategic objective of providing enabling technology on a fee-for-service basis and, wherever possible, securing technology agreements from embedding its 'know-how' into customers' final commercial products to generate a significant long-term royalty stream.
Capital increase: The Placing of 75.8m shares @33p to raise £23.8m (net) of new capital was approved by shareholders on 21st April. All three major institutional shareholders took part in the Placing and some new institutions took the opportunity to invest in the company.
Use of Proceeds: Abzena will be investing funds relatively quickly to increase capacity in response to customer queries. The main areas for investment are: the bio-manufacturing facilities in San Diego, to increase capability three-fold; establishment of GMP ADC conjugation projects in Bristol, PA; more personnel.
Risks: Although there are inherent clinical trial and commercialisation risks in drug development, these are mostly borne by Abzena's partners. Not all of the 'Abzena Inside' portfolio will reach the market for every indication, but this is mitigated by having a broad portfolio that will be constantly replenished.
Investment summary: The fast growing service business alone more than justifies the current market capitalisation, suggesting that the market is not recognising the long-term royalty stream. The company looks set to deliver an EBITDA profit in 2019 and to achieve overall profitability and cash generation in fiscal 2020, making the risk/reward profile extremely favourable.